At Deltona Homes, we believe that the essence of Florida living lies in the vibrant communities that dot this beautiful state. Today, we're thrilled to introduce you to the charming community of Sunny Hills, FL. In this blog, we're going to share the delightful experiences that await you in this hidden gem.
Where is Sunny Hills, FL?
Sunny Hills is situated in Washington County, in the Florida Panhandle. It's about 18 miles south of Chipley, FL. Our Sunny Hills community offers a small-town atmosphere and easy access to some of the Sunshine State's most beloved destinations.
Just a short drive away from the breathtaking Emerald Coast, Sunny Hills places you within reach of Florida's renowned Gulf Coast beaches. To the south, approximately 25 miles away, lies the vibrant Panama City, with its stunning coastline awaiting exploration. And to the north, you can stroll the picturesque town of Chipley.
And for more coastal adventures, venture past Panama City to find a collection of beach towns along the famous Highway 30A. These beachfront communities are cherished by locals and visitors alike for their pristine shores, scenic beauty, and vibrant coastal culture.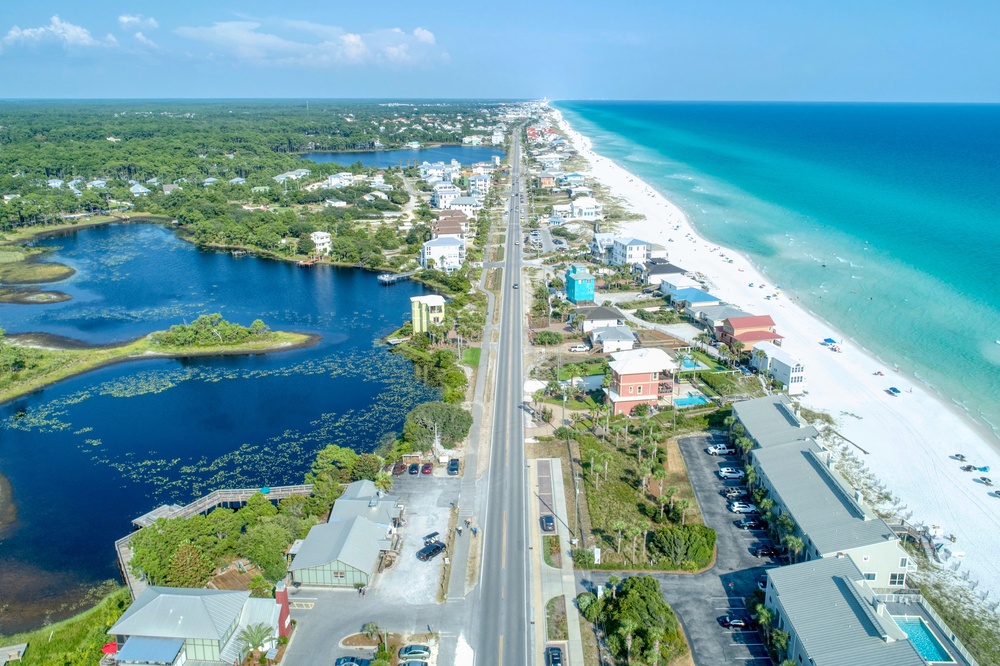 Embracing the Great Outdoors in Sunny Hills, FL
At Deltona Homes, we understand the beauty of Florida lifestyle living. Nestled amidst picturesque landscapes, Sunny Hills offers the perfect playground for outdoor enthusiasts. Known for its coastal proximity, this community offers a mix of natural beauty and recreational opportunities to be enjoyed year-round. Whether it's a serene hike, a leisurely picnic, or beachside birdwatching, Sunny Hills promises an abundance of natural wonders. And there is no shortage of things to do to stay active here. Residents and visitors can enjoy activities such as boating, fishing, hiking, and golfing in the area. Here are some of our favorite places to visit near this community!
Water Adventures Galore
In Sunny Hills, water adventures take on a whole new level of enchantment. In this beautiful location, residents enjoy a perfect balance between tranquil living and easy access to Florida's waterfront activities. Whether you're seeking tranquility through kayaking or paddleboarding, a refreshing swim on a sunny day, or the thrill of jet skiing and tubing, Sunny Hills is your gateway to endless aquatic enjoyment. From enjoying the serene Boat Lake, the diverse landscapes of Econfina River State Park, or exploring the beaches, there are endless ways to enjoy the water year-round.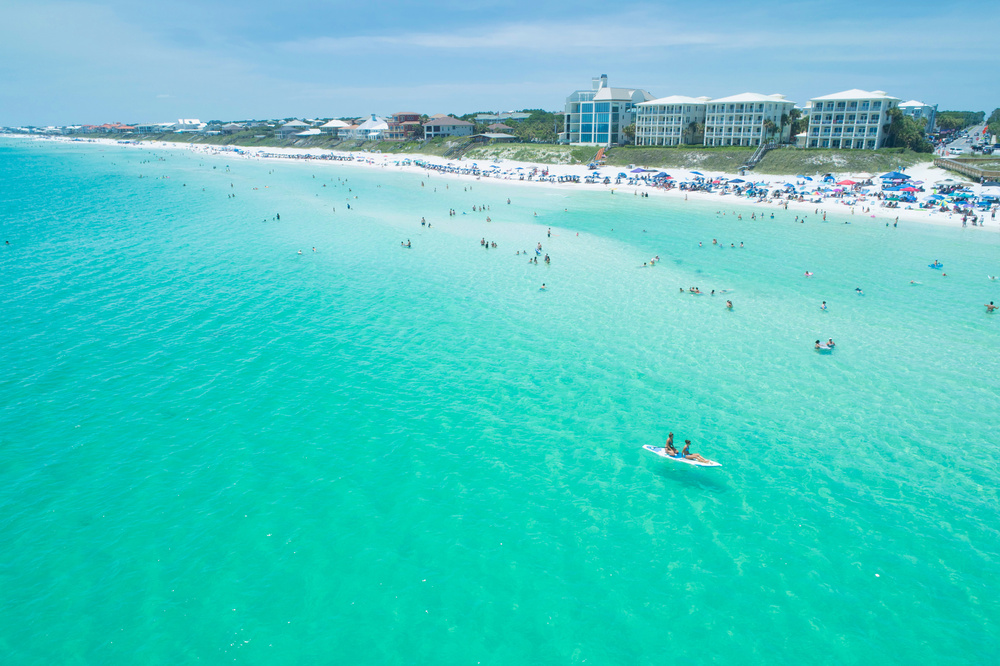 Tee Off in Paradise
Sunny Hills proudly houses the renowned Sunny Hills Golf Club, an integral part of this vibrant community that consistently draws golf enthusiasts from the surrounding areas. This splendid 18-hole public golf course is accessible every day of the week. It first welcomed golfers since its establishment in 1974. Crafted with precision and expertise by esteemed designers Gene Sarazen and Ken Venturi, this classic-style course seamlessly marries challenge with playability, ensuring a gratifying golfing experience. Delight in a round of golf, complete with panoramic views and state-of-the-art facilities. And be sure to stay tuned for exciting golf events and tournaments, which provide opportunities for friendly community competition.
Family Fun at Its Finest
Deltona Homes knows that family time is precious, and this community offers plenty of family-friendly activities to create lasting memories. Sunny Hills is nearby to many community playgrounds, family events, and festivals that cater to all ages. Discover Florida's highest waterfall at Falling Waters State Park or explore underground at Florida Cavern's State Park. Bring the family for a wolf encounter at Seacrest Wolf Preserve or get up close and personal with alligators at Orange Hill Gator Farm. For a bit of family competition, challenge your loved ones to an archery showdown or hunting adventure at Hog Down Hunting. Without question, Sunny Hills, FL, offers tons of kid-friendly attractions to explore in the area.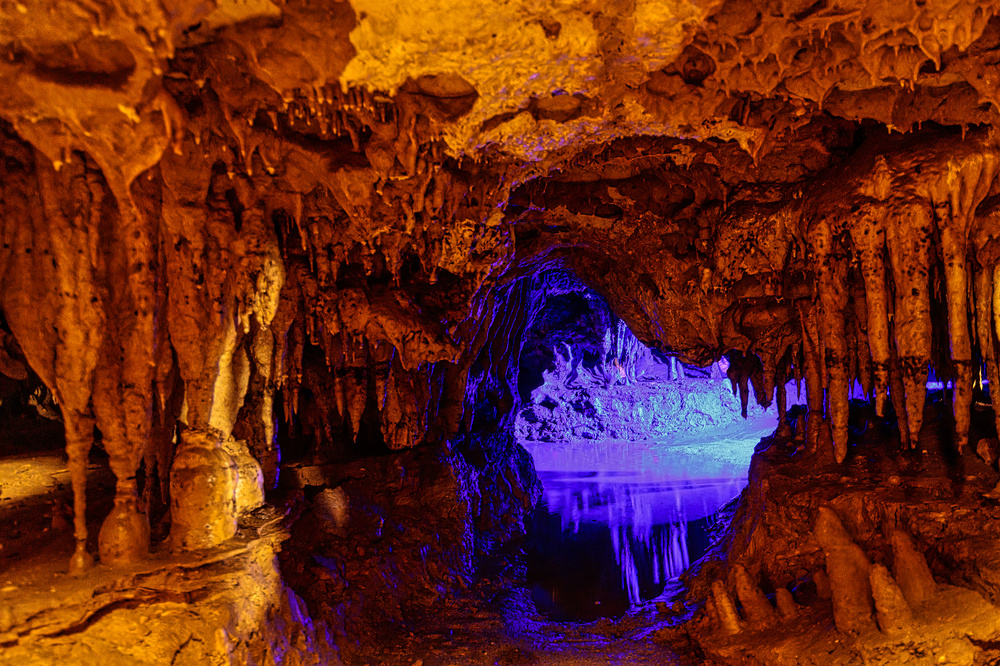 Savoring Local Delights
What's a great day of adventure without delightful dining to refuel? Sunny Hills has an array of local restaurants, cafes, and diners offering mouthwatering cuisine. From local coffee shops like Box Car Coffee and The Ugly Mug Coffee & Cafe to savory finds like M & W Smokehouse Barbecue, Castaway Seafood Restaurant and Dee's Restaurant, there's something for every palette.  Be sure to savor the local specialties and must-try dishes to make your visit unforgettable!
Not-to-be-Missed Events
Don't forget to mark your calendar for annual community events and festivals. Sunny Hills offers a variety of festivals throughout the year. In the fall, enjoy events like the annual Scarecrows & Archaeology Festival  and the Wausau Fall Festival. During summer and spring, numerous festivals take place, ensuring constant entertainment for residents. These vibrant gatherings showcase the heart and soul of the community, and we encourage you to join in the festivities. There is always something to do near Sunny Hills, FL!

Life in Sunny Hills, FL
If your dream is to reside in a serene, picturesque locale while still enjoying the excitement of Florida's waterfront offerings, then Sunny Hills is the perfect place to call home. It combines the tranquility of a small-town feel with the allure of nearby coastal adventures.
Sunny Hills enjoys its proximity to Chipley, ensuring that its residents have convenient access to a wide range of services and amenities offered by the nearby town. This includes easy access to schools, healthcare facilities, and shopping options. Additionally, being situated between Panama City and Chipley, Sunny Hills offers numerous employment opportunities for its residents. For families with children, the nearby towns of Vernon and Chipley provide public schools for their education.
In essence, this is a community that caters to a diverse range of lifestyles, accommodating active adults, families with school-age children, and retirees, all within a centralized and accessible location. And living in Sunny Hills means you're never far from your loved ones. The Northwest Florida Beaches International Airport is just a half-hour drive away, ensuring hassle-free travel and the ability to connect with friends and family whenever you desire.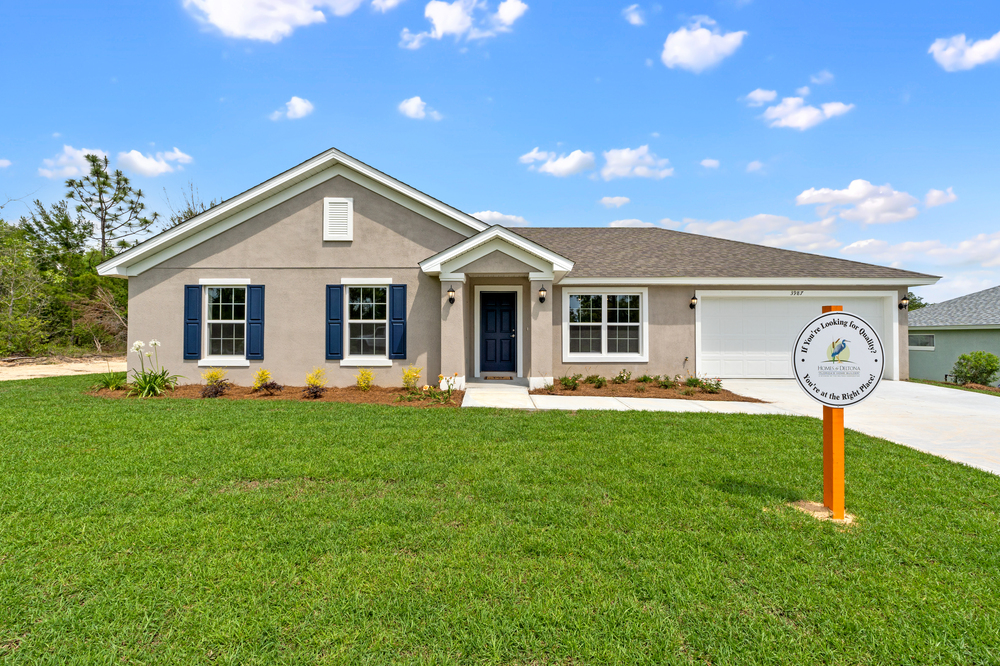 Call Sunny Hills, FL Home Today!
Sunny Hills, FL, offers a world of adventure, natural beauty, and community spirit that perfectly complements the Deltona Homes experience. We invite you to explore this charming destination and consider making it your home. Learn more about our beautiful communities and browse homes for sale in Sunny Hills, Florida to see how you can make Sunny Hills your new address.
From all of us at Deltona Homes, we look forward to welcoming you to Sunny Hills, where every day is an opportunity for a new adventure!