Along the stunning coastline of Florida, the 30A region offers a captivating blend of pristine beaches, charming coastal towns, and a laid-back Southern ambiance. If you're seeking an unforgettable beach getaway, traveling State Road 30A is the perfect plan. In this comprehensive guide, we'll take you on a journey through the best things to do in 30A Florida. And we'll list the best ways to experience the enchanting 30A Florida beaches. Uncover adventure in the coastal towns of 30A and learn to call it home in our Sunny Hills community!
What is 30A Florida and where is 30A in Florida?
State Road 30A is a scenic coastal drive on the Emerald Coast in Northwest Florida. Running parallel to the Gulf of Mexico, this 24-mile stretch encompasses several beach communities. It offers breathtaking views of white sandy beaches and turquoise waters. It is also known for its creative culinary finds and eclectic shopping. Undoubtedly, 30A is a distinctive blend of natural beauty and laid-back atmosphere found in charming coastal towns.
From west to east, you'll encounter towns such as Dune Allen Beach, Santa Rosa Beach, Blue Mountain Beach, Grayton Beach, WaterColor, Seaside, Seagrove Beach, Alys Beach, Seacrest Beach, and Rosemary Beach. Each town along 30A has its own unique personality and allure, from the pastel-colored houses of Seaside to the luxurious elegance of Alys Beach. Whether you choose to explore the vibrant communities or soak up the sun on the beaches, 30A promises an unforgettable experience.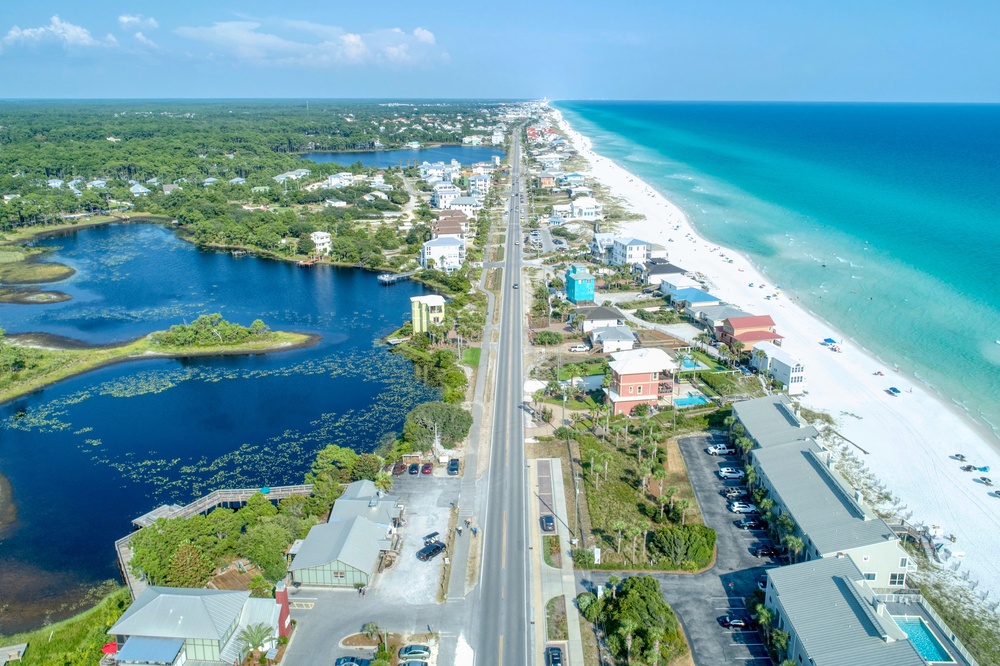 Things to Do in 30A Florida
Beyond its stunning beaches, 30A offers a ton of activities and attractions for visitors to enjoy. From outdoor adventures to cultural experiences, there's something for everyone. Take a leisurely bike ride along the Timpoochee Trail, a scenic path that meanders through the coastal towns. Explore the rare coastal dune lakes at Grayton Beach State Park or venture out for a paddleboarding or kayaking excursion. Golf enthusiasts can tee off at world-class golf courses, while nature lovers can embark on eco-tours to discover the region's diverse wildlife.
Best Beaches on 30A Florida
The 30A Florida beaches are renowned for their pristine beauty and untouched nature. Each beach along this coastal stretch offers its own unique charm. Grayton Beach State Park, with its pristine dunes and emerald waters, is a haven for nature enthusiasts. Seaside Beach, made famous for its pastel-colored beachfront houses, offers a picturesque setting for relaxation. Santa Rosa Beach boasts sugar-white sands and a tranquil atmosphere, perfect for soaking up the sun. Whether you're seeking solitude or family-friendly fun, the beaches along 30A have something to offer for everyone.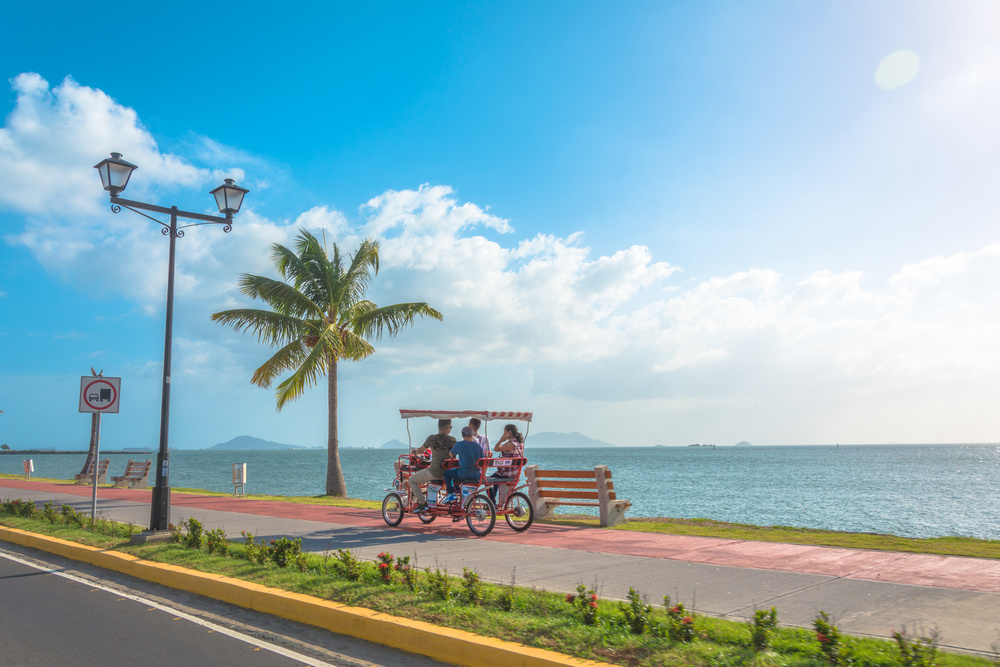 Best Restaurants on 30A Florida
No beach getaway is complete without indulging in the local culinary delights, and 30A is a haven for food lovers. The region is home to an array of top-notch dining establishments that cater to diverse tastes. Treat yourself to fresh seafood at the iconic Red Bar in Grayton Beach or savor farm-to-table cuisine at the renowned Great Southern Cafe in Seaside. For a casual beachside vibe, head to Bud and Alley's for a rooftop lunch. Or enjoy a delightful brunch at The Perfect Pig in Gulf Place. The dining options on 30A are as varied as they are delicious, ensuring a memorable food experience.
In addition to its natural beauty and culinary delights, 30A also offers a unique shopping experience. The coastal towns are dotted with charming boutiques, art galleries, and specialty stores, where you can find one-of-a-kind treasures. Explore the cobblestone streets of Rosemary Beach for upscale boutiques and art galleries. Or browse the vibrant shops in Seaside for eclectic souvenirs and beachwear. From fashion to home decor, the shopping options on this road are sure to delight even the most discerning shoppers.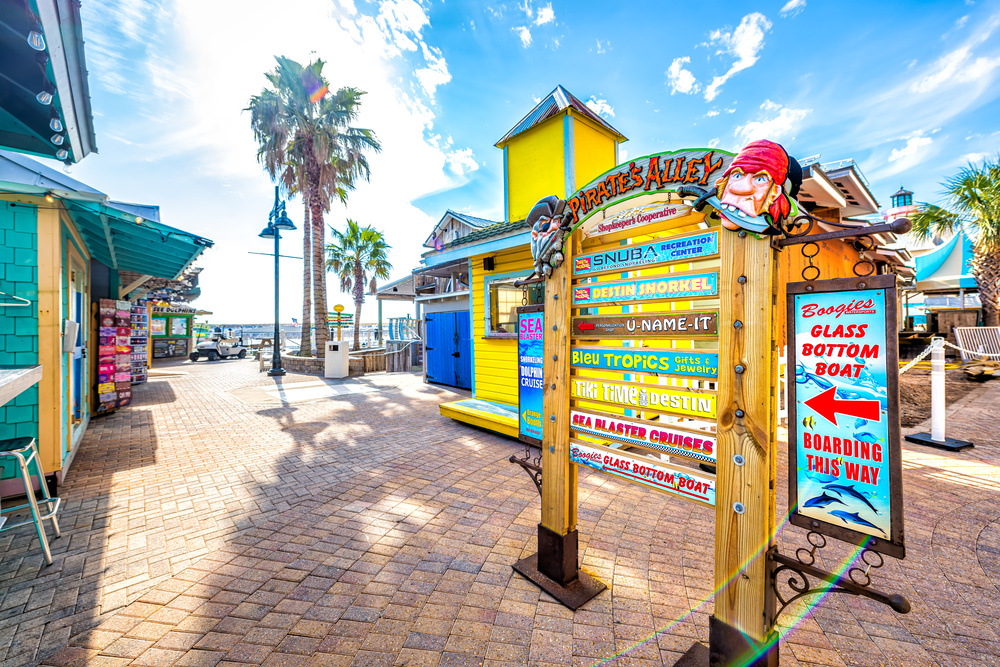 30A Florida Homes for Sale
If you've fallen in love with the enchanting 30A Florida beaches and vibrant coastal towns, you may be considering making it your permanent or second home. With Homes by Deltona, you can experience the true essence of Florida lifestyle living. We have an exceptional selection of homes for sale in Sunny Hills, a charming community within easy reach of the 30A region. Browse our floorplans and discover the perfect home that blends coastal living with modern comfort.
Which 30A Florida Beaches will You Explore First?
Exploring the 30A Florida beaches is a journey filled with natural beauty, culinary delights, and the charm of coastal towns. We hope you enjoyed our suggested things to do in 30A Florida. From the pristine sands to the vibrant communities, this region offers a unique beach experience that will leave you longing to return. Whether you're seeking relaxation, adventure, or a place to call home, Sunny Hills has it all. So, pack your bags, embrace the coastal charm, and immerse yourself in the magic of the Emerald Coast. Your unforgettable beach getaway awaits!