Welcome to our blog, where we invite you to embark on a journey into the captivating community of Citrus Springs, Florida. Nestled in the heart of Citrus County, this community beautifully balances natural splendor and modern convenience. Amid its off-the-beaten-path charm, Citrus Springs has evolved into a sought-after haven, appealing to both residents seeking an idyllic home and visitors in search of a memorable escape. This blog is your guide to uncovering the enchantment of Citrus Springs – its scenic beauty, strategic location, community essence, and the bright prospects it holds for the future.
Citrus Springs, Florida: Where Serenity Meets Adventure!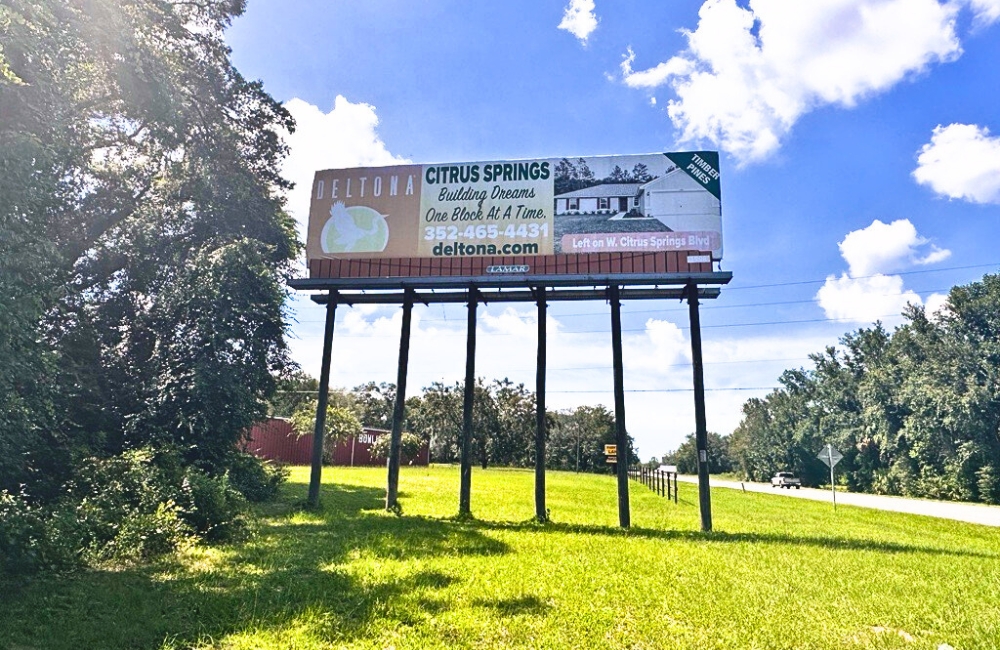 Where is Citrus Springs, Florida?
Nestled between Citrus County and Marion County, Citrus Springs is a prime location that lets residents enjoy both counties and their surroundings. On top of that, it is centrally located in the state and conveniently close to most major Florida cities. It enjoys proximity to both the Gulf of Mexico's natural beauty and the urban conveniences of nearby cities like Tampa and Orlando. This central location makes Citrus Springs an ideal destination for those seeking a balance between serene living and easy access to amenities.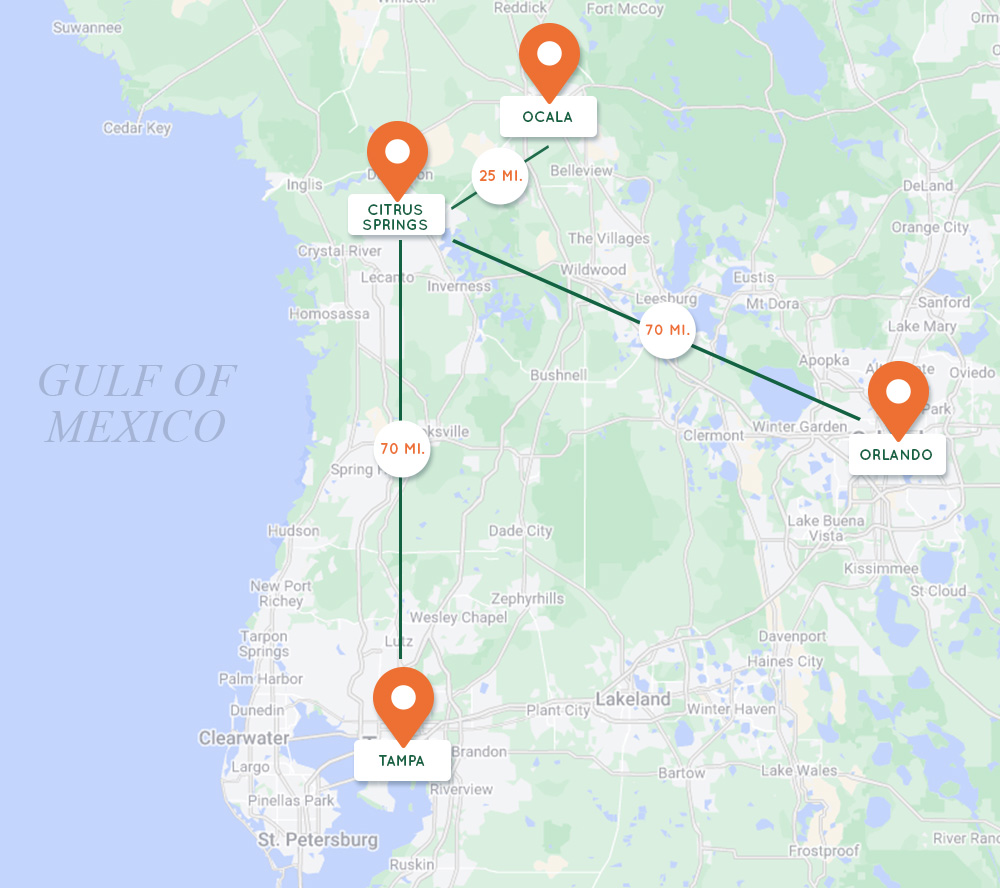 What Cities Are Around Citrus Springs?
Situated near major highways, Citrus Springs provides easy access to nearby cities like Ocala, Dunnellon, Crytal River, and Inverness. Residents and visitors can enjoy the best of both worlds: the tranquility of a small town and the convenience of nearby amenities and entertainment.
How far is Ocala from Citrus Springs?
Ocala is the nearest major city to Citrus Springs, positioned approximately 20 miles southwest of the community. It is easily accessible via major highways, including US-41 and State Road 200, which provide convenient connections to nearby cities and attractions. As Marion County's vibrant hub, Ocala offers a diverse urban landscape and cultural scene that complements Citrus Springs' tranquil surroundings. This juxtaposition allows residents of Citrus Springs to relish the best of both counties, with Ocala standing as a major focal point for entertainment, commerce, and modern conveniences.
Where Citrus Springs is within Citrus County?
Within the county and surrounding area, Citrus Springs also holds a unique position, conveniently linking to key destinations. Pine Ridge lies to the south, and to the east is Hernando. A mere 15-mile drive southeast leads to Inverness, the county seat of Citrus County. Heading north, a quick trip of 3 miles takes you to Dunnellon, which is situated in Marion County near Ocala.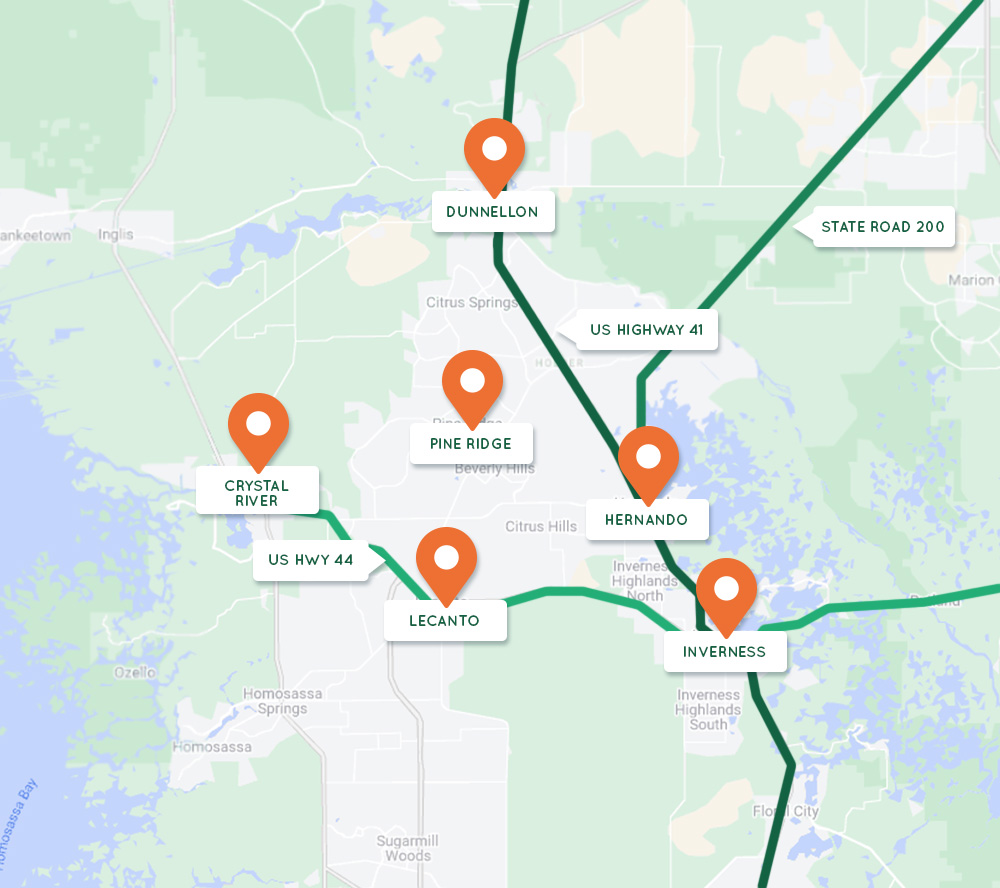 Where & What to Explore in Citrus Springs, FL
Encompassing 21.15 square miles of scenic terrain, Citrus Springs paints a picturesque landscape. Positioned in the northeastern corner of Citrus County and bordering Marion County, it seamlessly blends the equestrian culture of Ocala with the allure of the area's crystal-clear freshwater springs, including the renowned Rainbow River. Citrus County, often hailed as "Water Lover's Florida," is known for its abundance of water activities. With numerous rivers, springs, and access to the Gulf of Mexico, residents and visitors can indulge in boating, fishing, kayaking, and swimming.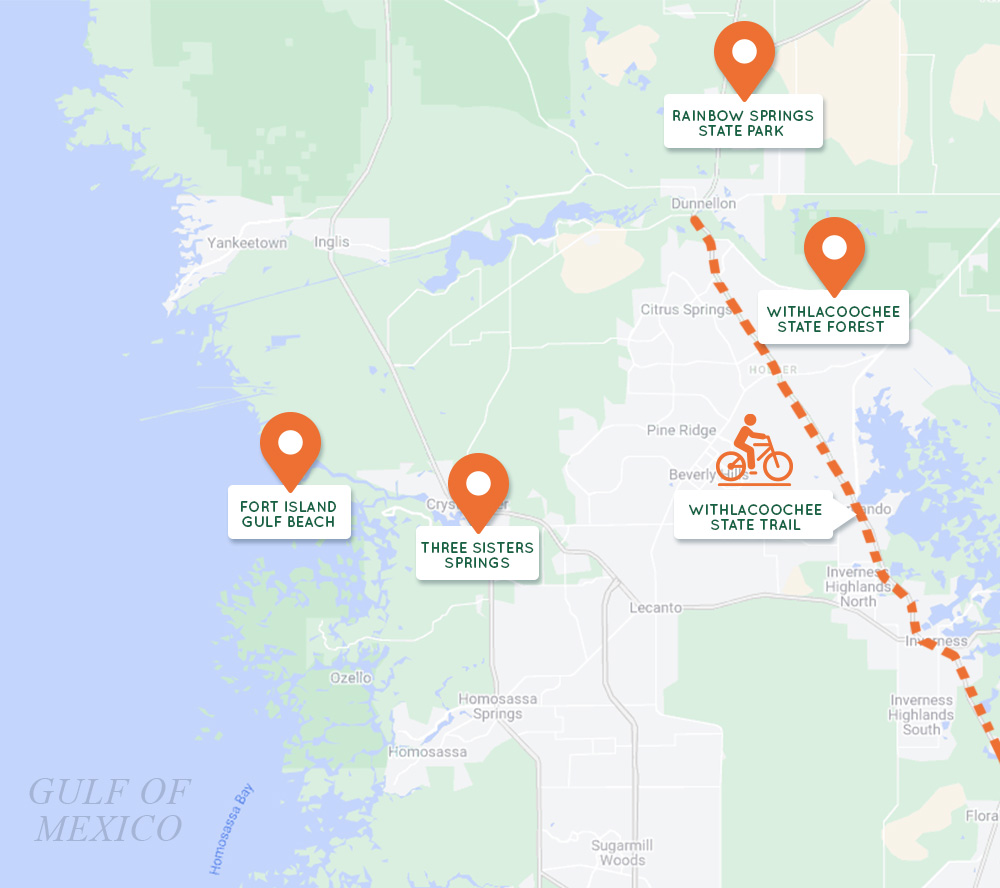 Citrus Springs also offers an abundance of on-land outdoor recreational opportunities, from year-round games of golf to exploring the nearby Withlacoochee State Forest and other local parks. Citrus Springs is located just east of the Withlacoochee State Forest, where outdoor enthusiasts have easy access to hiking trails, camping areas, and wildlife viewing opportunities. To the west, you will find the Gulf of Mexico, where pristine beaches and recreational activities await. Citrus Springs is also conveniently close to Crystal River, known for its manatee tours and waterfront dining experiences. With its central location within Citrus County, residents of Citrus Springs can easily explore the surrounding towns and attractions. Whether it's a relaxing day on the golf course or an adventurous hike, there are tons of things to do in Citrus Springs, Ocala and near Timber Pines!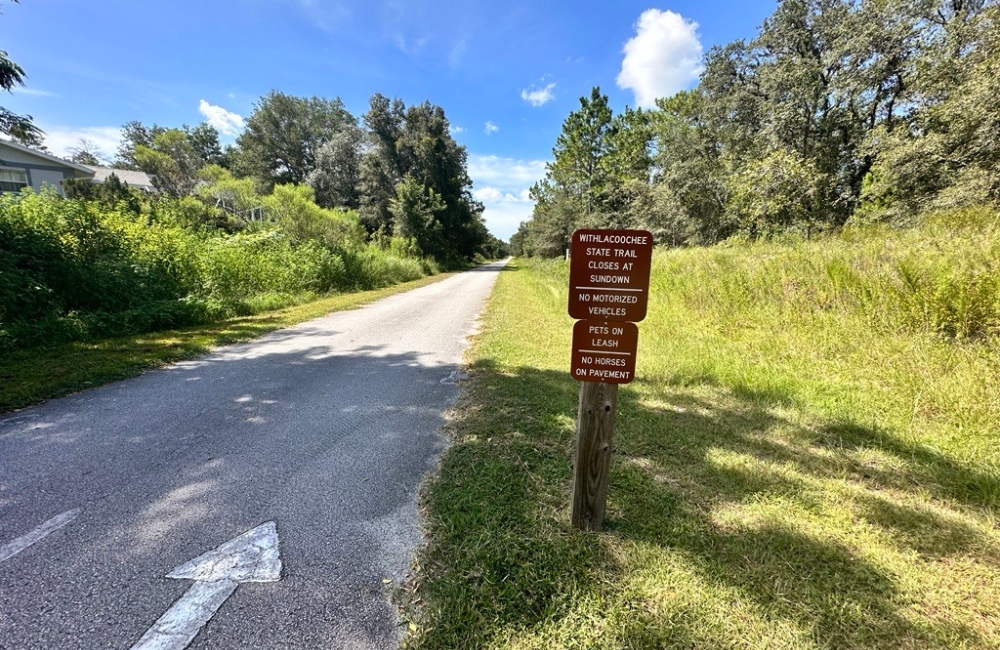 Life in Citrus Springs' Communities
For many residents, finding Citrus County was nothing short of serendipity — a delightful discovery that happened by chance. Whether they visited the area or were "just passing through," they stumbled upon this hidden gem, tucked away from the bustling cities and busy highways of Florida. Citrus Springs' allure lies in its tranquil and off-the-beaten-track appeal, offering a peaceful escape from the fast-paced urban life.
Not only does Citrus Springs provide a peaceful retreat from the hustle and bustle of city life, but it also offers a close-knit community feel, where neighbors come together for events, festivals, and community gatherings. The community feel and availability of single-family homes and spacious lots, make Citrus Springs an attractive choice for families, retirees, and individuals looking to find their dream homes.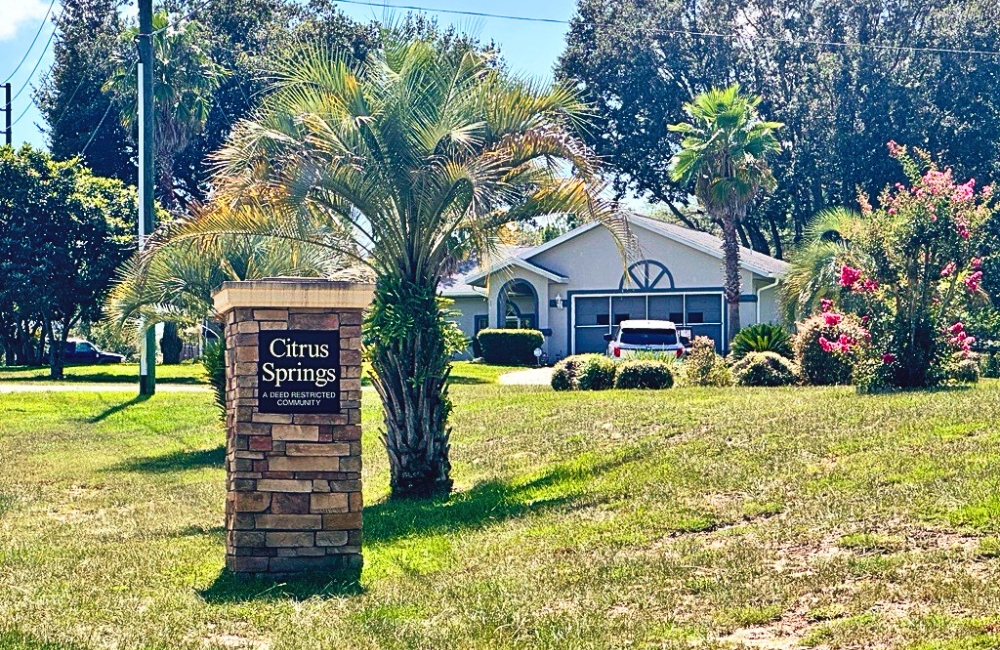 Deltona Homes in Citrus Springs, FL
Our Florida homes for sale are a cut above the rest in the competitive Florida real estate market. We prioritize building homes with lasting quality, and our floor plans are thoughtfully designed to be adjusted according to your needs. At Deltona, the thrill of unveiling new homes and models is true, but our real passion is crafting lively Florida communities. We are especially proud of the growth we've witnessed as we've developed our wonderful Citrus Springs and Timber Pines neighborhoods.
Our Citrus Springs homes boast energy-efficient construction and top-notch craftsmanship. There are four distinctive models to choose from, and each offers an additional choice of exterior design. Features include fiber-reinforced concrete slab construction, masonry stucco insulated block walls, Low-E double pane windows, and quality insulation, so these homes are designed to be highly energy-efficient. With spacious floor plans ranging from 1,572 to 1,729 square feet, all of our Citrus Springs homes include a two-car garage and an inviting open layout, providing flexibility with three- and four-bedroom options. Discover the perfect home in our Citrus Springs communities, where tranquility meets accessibility away from bustling cities.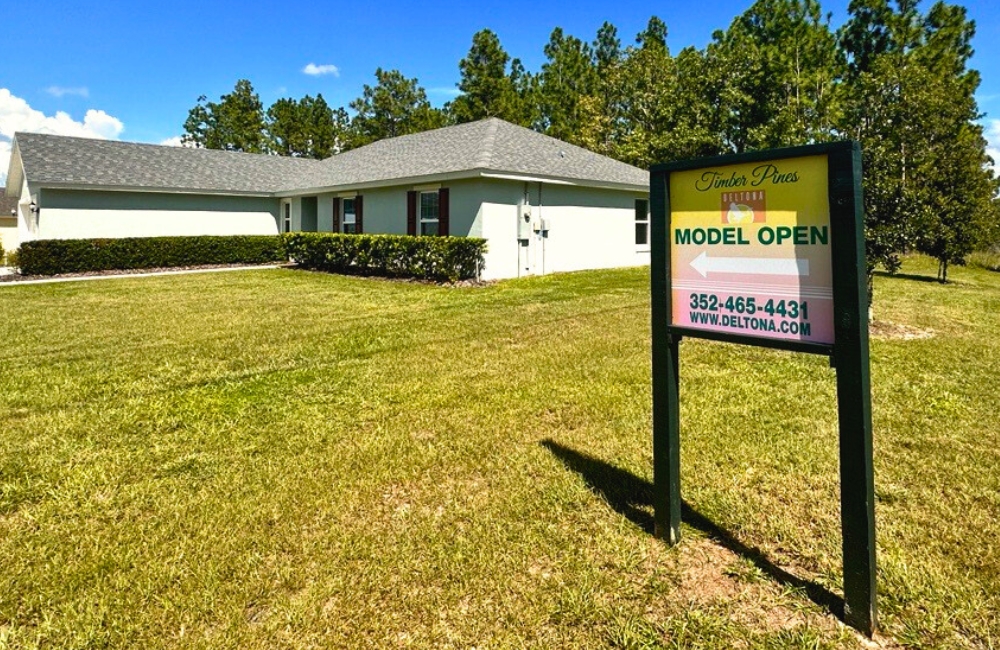 A Glimpse into Citrus County's Development
Over the years, Citrus County as a whole has experienced significant growth and development. As Citrus County expands, Citrus Springs is also poised for potential expansion and improvement. The area's continuous progress makes it an appealing choice for those seeking a place with a promising future.
The area's natural beauty, affordability, and desirable quality of life have attracted new residents seeking a peaceful and welcoming community. The growth of Citrus Springs has been accompanied by expansion of infrastructure, including the development of schools, medical facilities, and recreational amenities. The community boasts several parks, including the popular Citrus Springs Community Center, which offers various sports fields, playgrounds, and picnic areas for residents to enjoy.
Recent additions to the county include Planet Fitness, two new 7-Eleven convenience stores and gas stations, two additional Dollar Generals and another Harbor Freight store. And with the development of a commercial hub in Lecanto, near the junction of County Road 491 and County Road 486, a buzz of activity is emerging.  Residents are anticipating upcoming establishments like Target, Aldi, Ulta Beauty, Five Below, Ross Dress for Less, Petsmart, Old Navy, and Skechers.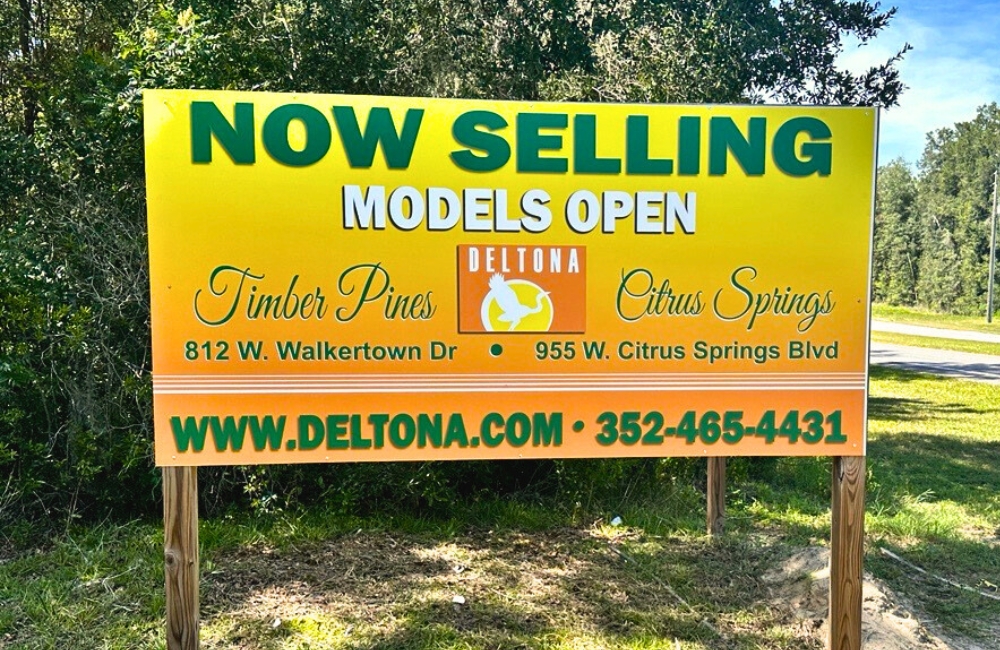 Call Citrus Springs, FL, Home Today!
Citrus Springs, Florida, located in the heart of Citrus County, offers a tranquil and idyllic retreat for residents and visitors alike. With its convenient location near Ocala, proximity to natural wonders, and the continued growth and development of the area, Citrus Springs has emerged as a sought-after community within Florida. Whether you are seeking a peaceful place to call home, a getaway destination, or a new adventure, Citrus Springs provides the perfect blend of nature, community, and convenience. Escape the city's hustle and bustle, embrace tranquility, and stay connected with Citrus Springs' accessible communities. Your ideal home awaits!