Central Florida is THE place to visit. This area has something for everyone. No matter what you want to get out of Florida, there is something for you. You can visit the numerous theme parks, check out museums and historical monuments, enjoy the beautiful beaches, or visit the stunning natural springs.  Really, if you are looking for places to visit in Central Florida, then we have you covered here!
The Best Places to Visit in Central Florida
There are quite a few unique and interesting places to visit in Central Florida. No matter if you are a local, someone on vacation, or someone looking to move to Florida, you can find something in this unique area of the sunshine state that will pique your interest. 
Florida may be known for theme parks, but there are so many more places to visit than just the parks. If you love the parks though, there are definitely a bunch for you to choose from! 
We want to help you explore the sunshine state and find what makes you excited about this little piece of heaven here in the middle of Florida. 
Check Out the Central Florida Theme Parks
Everyone knows that Florida is known for its fantastic theme parks. There are so many different parks to visit all with their own theming and unique rides and shows. If you are a theme park junkie, then Central Florida must seem like a paradise to you!
Of course, everyone knows about Disney World. This is probably one of the most well-known of the theme parks, and for good reason! This magical park is world-renowned and perfect for the young and young at heart. It may be a bit more on the expensive side of the Florida theme parks, but there are a lot of ways you can save money on a Disney vacation as well. 
Also in Orlando, you can take a trip to Universal. The second of the largest Florida theme parks, you can spend the day exploring the Wizarding World of Harry Potter, riding toller coasters, and checking out all the movie-themed rides. 
These two aren't the only parks though. You can also check out SeaWorld, Busch Gardens, or Legoland.  There are so many different parks and different things to see. Legoland is perfect for those with smaller kids, Busch Gardens is great for adrenaline junkies wanting high flying coasters, and SeaWorld is great for anyone who loves marine life.  
Want to Experience the Florida Lifestyle?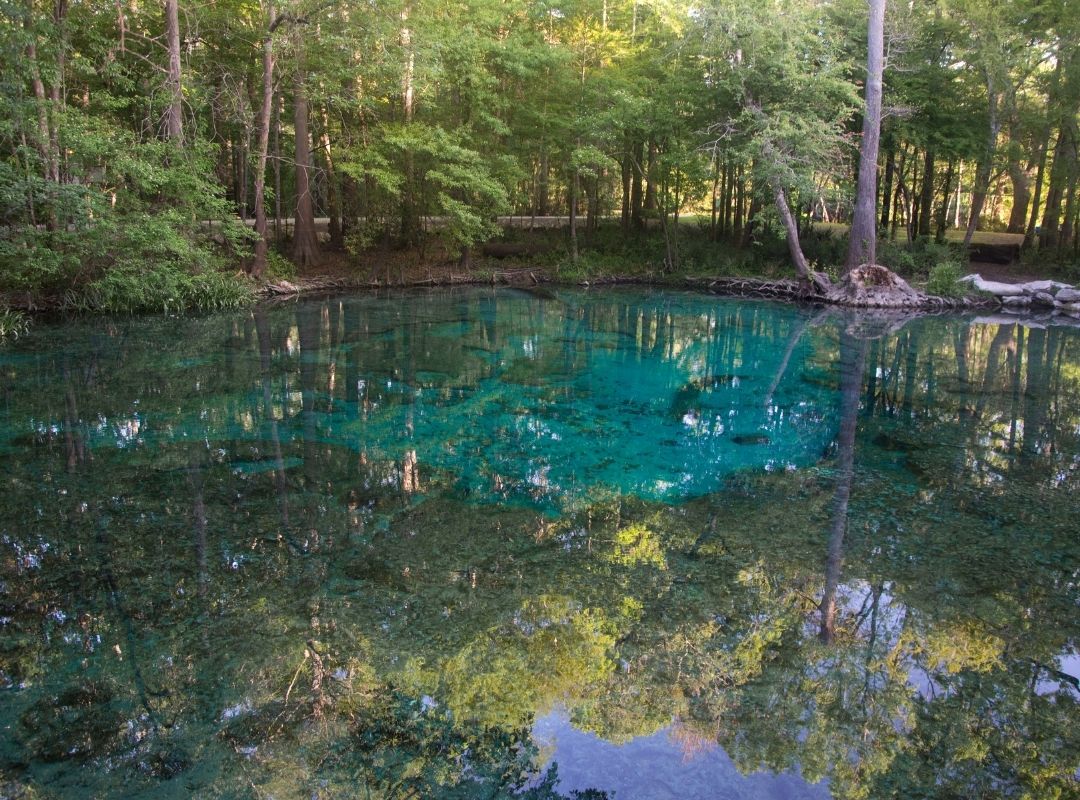 Central Florida Springs to Visit
Florida isn't all theme parks though, there is actually a lot of natural beauty here in the sunshine state as well. Did you know that there are over 700 natural springs in the state of Florida? That means you will never run out of beautiful springs to visit here in Central Florida. 
One of the more famous Florida springs is Silver Springs in Ocala, Florida. This was at one time a Hollywood hotspot believes it or not! Famous old-Hollywood movies such as Tarzan and Creature from the Black Lagoon have been filmed on location here, and you can still see some remnants from these films when you take the Glass Bottom Boat tour.
If you want to enjoy a relaxing afternoon tubing down the river, then you will want to check out Rainbow River and Rainbow Springs. This is a local favorite spot and fills up fast, so you will want to arrive pretty early in the morning to get on the river. 
Not in the mood to swim. why not watch the mermaids instead! Florida is home to the world-famous Weeki Wachee Springs. Here, you can watch professional mermaids put on an underwater show that you will never forget.  Yes, I said professional mermaid, it is a thing and it is beautiful! 
Shopping, Restaurants, and More!
Want to avoid the crowds of the theme parks but not really much of a nature person? No problem! You can find quite a few fun places in Central Florida to go shopping, check out some restaurants, and enjoy a beautiful sunny day. 
One of our favorite places to go shopping and grab a bit to eat is ICON Park in Orlando Florida. This is an outdoor shopping mall with tons to do, right in the heart of Central Florida. You will find shops, restaurants, and all kinda fun activities as well! Visit the aquarium and wax museum, then take a spin on the Wheel to get a bird's eye view of the entire town! You can pick up a Play Pass and make sure you see all the things here for one low price. 
If you are still in the Orlando area, then you can check out the shopping at the outlet mall! You will run across a plethora of great deals on everything from home goods to clothes and even toys for the kids. 
Beaches of Central Florida
Finally, you can check out the beautiful Florida beaches. In Central Florida, you are never more than an hour away from a beach!
You can enjoy the salt and surf almost every month of the year in Florida since winters are mild and summers are long. 
Some of the more popular beaches for people in the Central Florida area are Daytona, Crystal River, and Clearwater. 
You can also take a drive to Cedar Key and spend the day eating seafood on the pier while watching the waves roll in. Or rent a pontoon during scallop season to catch some of these delicious critters for yourself!
There are so many places to see and things to do in Central Florida. Something for everyone no matter if you want to shop, swim, surf, or ride the coasters. 
If you are ready to make the move to Florida and start living where everyone else vacations, then contact us at Homes by Deltona to get you started on the path of making that dream a reality!