Citrus Springs is one of the most beautiful hidden gems in the state of Florida. Residents of Citrus Springs are able to enjoy gorgeous natural springs, interesting wildlife, cute local restaurants and so much more. Living In our Citrus Springs community gives you firsthand access to so many things to do in Citrus Springs. Don't just take our word for it, read on!
Finding the best things to do in Citrus Springs
If you're considering moving into one of our available homes in Citrus Springs, you may be wondering what you can find there if you decide to call it home. Because we love this area so much, we've rounded up a few of our favorite activites in and around the area. It's important to get to know an area before you make a major investment like buying a house there! We're here to help you see all of the fun things to do in Citrus Springs, whether you already live there or you're contemplating a move.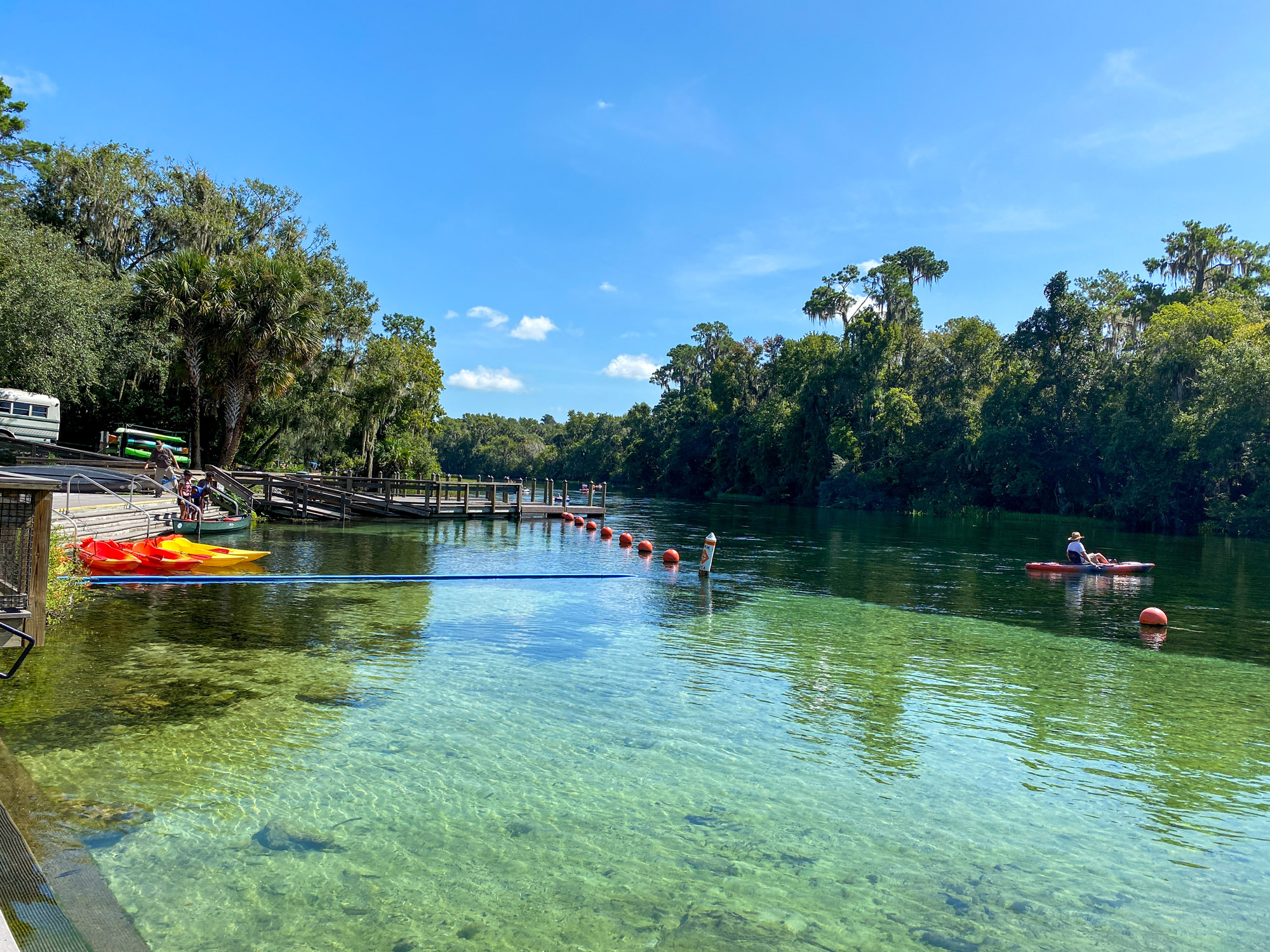 Visit Rainbow Springs State Park
Rainbow Springs' crystal clear waters look like something out of a fairy tale. It's hard to believe they're right in your backyard when you live in Citrus Springs! There are so many different activities you can do in this gorgeous state park. One of the most popular ways to see it is by floating down the Rainbow River in an innertube from KP Hole Park. You can also canoe or kayak down the river and even swim in the cool, turquoise blue waters of the headsprings! In the buoyed swimming area, you can snorkel and spot fish and turtles in the waters below. You can enjoy the parts of the park on land just as much as well! Hike some of the nature trails, go geocaching, have a picnic or look for wildlife. There's something for everyone here!
Go Scalloping in Crystal River
This is the perfect activity for the adventurous Floridian in the summertime! Scallop season is from July to September and harvesting bay scallops in Crystal River is among the favorite things to do in Citrus Springs for locals and visitors alike. If you don't have your own boat and aren't experienced in harvesting scallops, you can go on a scalloping charter! Florida Fishing Adventures is a great option for these charters. You'll get snorkeling gear and bags for harvesting so you can swim down to the bottom and pick up the scallops you see there. They even have a service where they will clean your scallops on site so they are ready to be used in fresh, delicious dishes!
Pick Berries at Bette's Blues Blueberry Farm
U-Pick farms are always a fun way to get fresher than fresh produce. Bette's Blues Blueberry Farm easily makes our list of things to do in Citrus Springs because it's a great activity for the whole family. While it's obvious you can pick blueberries here, you can also pick peaches and thornless blackberries. The farm is pesticide-free so you can eat any of the fruits right there in the field! Be sure to follow their website for updates on U-Pick availability and hours.
Snorkel with Manatees in Homosassa
Manatees are some of the most unique creatures in Florida. If you live in Citrus Springs, you live where these gentle giants call home as well! That makes swimming with manatees a must on the list of things to do in Citrus Springs. There are guided tours you can take in nearby Crystal River or Homosassa where you can snorkel alongside sea cows. Fun 2 Dive is a great option for these tours. You can purchase a spot in a group swim or rent a boat and a guide that will take you onto the refuge where they live for a semi-private tour!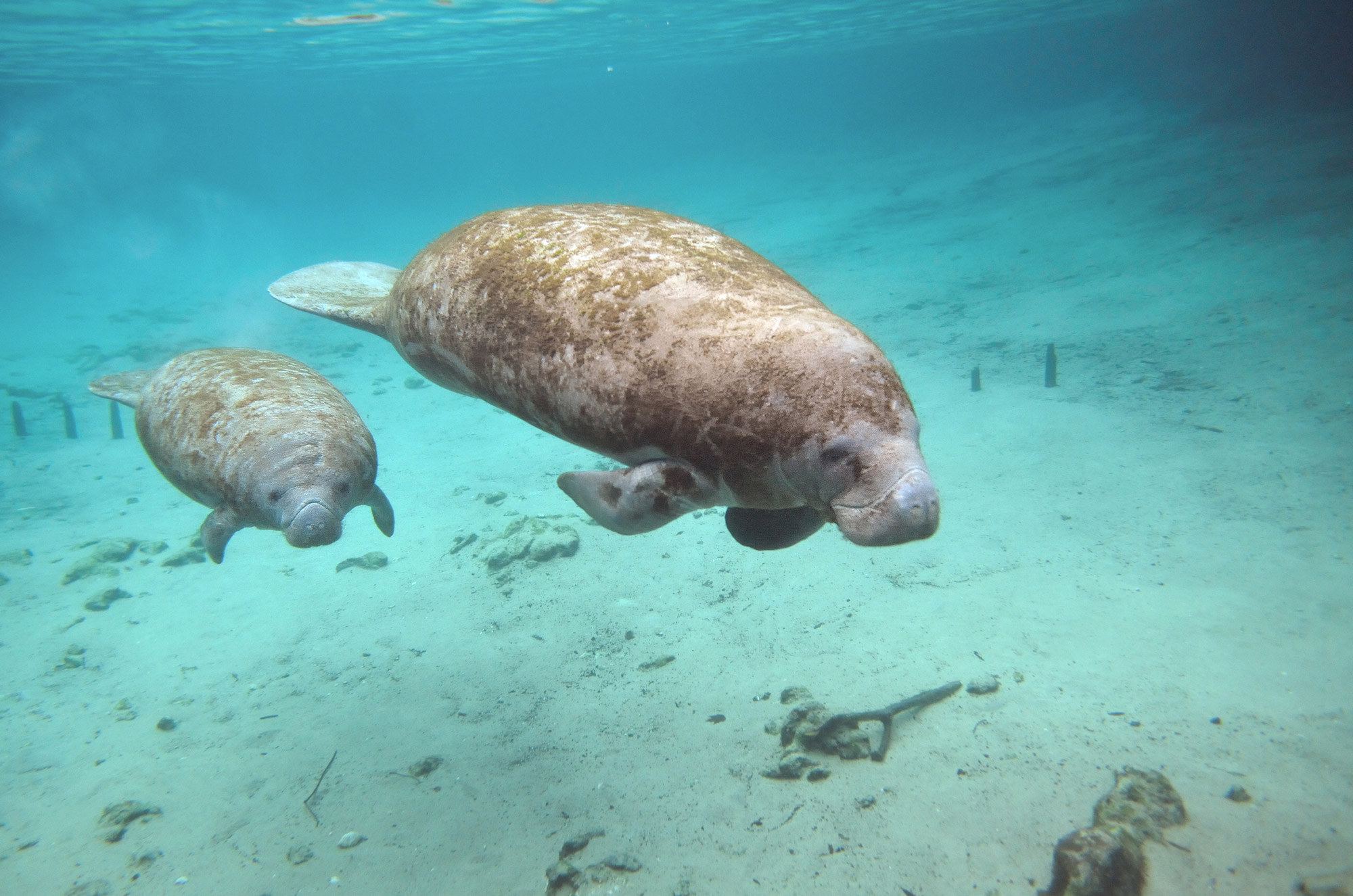 Bike the Withlacoochee State Trail
If you're looking for year-round things to do in Citrus Springs, why not try biking? The 46-mile long paved Withlacoochee State Trail is the perfect spot for it. It's an old rail trail that has been paved to make it one of the longest paved rail-trails in the state. The terrain is mostly flat and is accessible at many different points between Citrus Springs and Dade City.
Make Pancakes at Sugarmill Restaurant
This unique restaurant is housed in a replica of an 1830s sugar mill. What makes it different? There's a griddle at your table for you to cook your own pancakes to perfection! You must pay park admission to De Leon Springs State Park to visit the restaurant, but it's well worth the cost of admission. Eating at this restaurant isn't just a meal, it's an activity! Gather a group of friends around for a fun time seeing who can make the tastiest pancakes. The restaurant is open for breakfast and brunch from 9am to 2pm on weekdays and 8am to 2pm on weekends and holidays. It's a very popular spot, but there's plenty to do in the park and a gift shop to browse while you wait!
Try Wines at Copp Winery & Brewery 
This local favorite spot is a great time for an evening out with friends. They've been serving local beer and wine to Crystal River since 2006 but in 2022 they're opening in a new location. It has a historic European feel with a touch of old Florida. Their new location will feature plenty of outdoor space to enjoy the beautiful Florida weather and flights of craft beer and wine.
Planning Your Move to Citrus Springs
If you love the outdoors, beautiful scenery, great food and drinks and that small town Florida feel, then Citrus Springs is the perfect place to live. Don't wait to call Citrus Springs home! Search our move-in ready homes in Citrus Springs today to start your Florida adventure.