There's a reason why so many northerners spend their summer vacation time in Florida. Bright, sunshine-y days, pristine beaches, natural springs, mossy oaks and family fun galore – there's truly no other place like it! While most outsiders head straight to the beach or to Disney World, there's a lot more to be discovered in our great state. Our Florida locals at Deltona Homes know the Sunshine State inside and out and put together this list of the best summer activities in Florida.
Finding the Best Summer Activities in Florida
When you're planning for a Florida summer, you want activities where you can stay cool and still enjoy the sun. The great news is, our communities in St. Augustine, Ocala, Citrus Springs, North Port and now Sunny Hills are a stone's throw from some of the best summer activities in Florida. Our list includes the most fun things to do near all these beautiful Florida communities in summertime.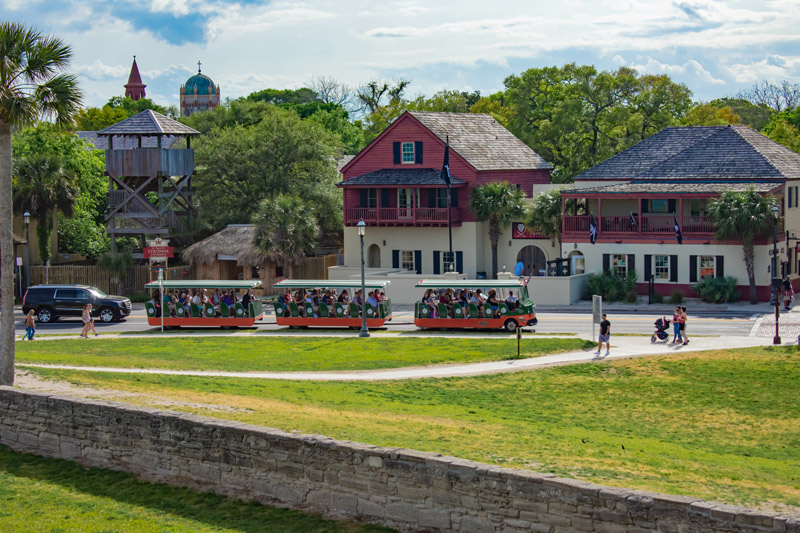 Take the Old Town Trolley Tour of St. Augustine
We'll kick things off near our gorgeous St. Augustine communities. One of the best parts about living in St. Augustine is being close to gorgeous historic St. Augustine. The best way to see it in the summertime is from the comfort of the Old Town Trolley. A day pass on the trolley allows you unlimited access to hop on and off at some of St. Augustine's best attractions, from the famous Castillo de San Marcos to the Fountain of Youth and even a winery, distillery and a chocolate factory along the way.
You'll get to see the best of St. Augustine without trudging too much through the heat, and even do it with a professional guide leading the way! It's not just one, but many of the best summer activities in Florida combined into one single tour.
Get Close to Nature at Anastasia State Park
For those who are more inclined towards nature rather than history, head to Anastasia State Park on the coast. Its 1600 acres of white sand beaches and tidal marshes provide plenty of summer activities in Florida. Wildlife is abundant, and you can see it from along the beach or hiking the Ancient Dunes Nature Trail. Sunbathe on the pristine beach or get active doing some bird watching on a kayak or canoe trip. There's so much to choose from!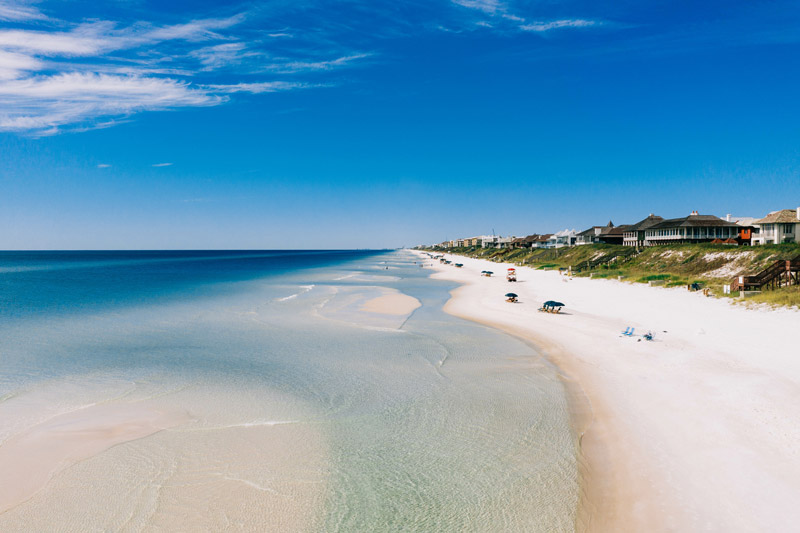 Explore Quaint Beach Towns on 30A
Next, we'll head to our newest community that's coming soon in Sunny Hills, Florida. Less than an hour from this community in the Florida panhandle is one of the best destinations for summer activities in Florida: Scenic 30A. This famous beach road that stretches from Panama City to Destin runs through some of Florida's best beach towns. Visitors flock from all over the country to visit 30A's sandy white beaches and turquoise blue water – but almost as good as the beaches are the towns nestled alongside them. Towns like Rosemary Beach, Alys Beach and Seaside are cute and quaint vacation destinations with great restaurants and local shops. And while others may have to travel a long way to enjoy 30A, you're just a quick drive away in Sunny Hills!
Go Scalloping in Crystal River
Heading down Florida's west coast, we arrive at Deltona's communities in Citrus Springs. Some of Florida's top hidden gems lie just outside these communities. North of here, you'll find Crystal River. This river is renowned for "scalloping" – or snorkeling to harvest fresh scallops along the riverbed! Scalloping season runs from mid-June or early July through around Labor Day depending on the year, making it one of the best summer activities in Florida. Unless you have your own boat, the best way to do this is to join a scalloping charter.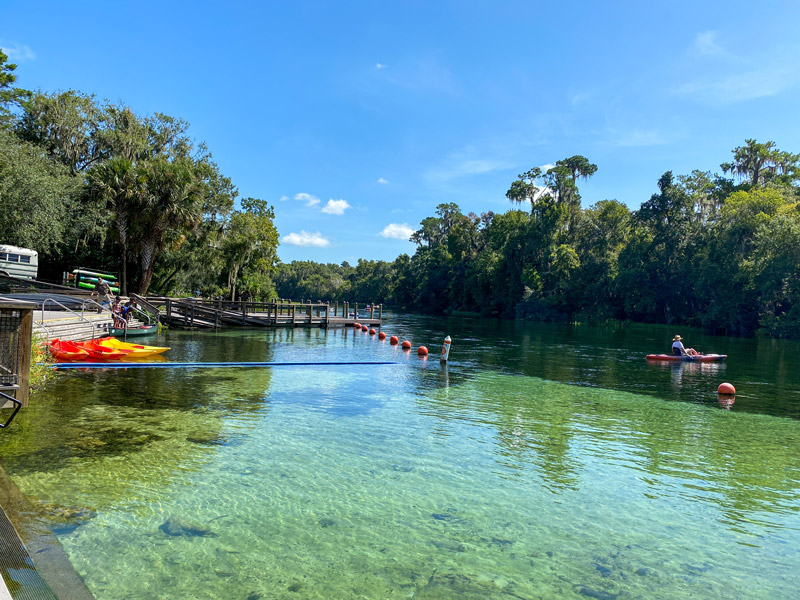 Float the Rainbow River
For a more relaxing water adventure, rent tubes and float down the Rainbow River This spring-fed river stays a cool 72 degrees all summer long, making it the perfect way to spend a summer day in Florida. The water has a beautiful turquoise color, and its steady flow will carry you downstream with no effort from you. Start at KP Hole County Park and relax in the sun as the river does the work. Summer activities in Florida don't get better than this!
See the Mermaid Show at Weeki Wachee Springs
If you're into kitschy, Old Florida fun, head to Weeki Wachee Springs to see the mermaids. Yes, you read that right! These "mermaids" are performers who are trained to do an entire show in front of an underwater theater tucked inside a crystal clear spring. It's truly an amazing feat, and something the kids will love.
Stroll Venice Fishing Pier
Even further south, we have our North Port community, tucked between Tampa and Ft. Myers. One of the best summer activities in this area is a visit to the Venice Fishing Pier. Not only is the pier a great spot for fishing and watching fishermen reel in their catches, but there are cute spots to grab a bite and do some shopping nearby.
Take in a Show at the World Equestrian Center
Lastly, let's head back north again to our central Florida communities in Ocala, Glen Aire and Marion Oaks. Ocala is horse country, and its newest attraction reflects exactly that. The World Equestrian Center opened in 2021 and features world-class facilities for horse shows as well as a luxury hotel and plenty of dining and shopping options as well. It's Disney for horse lovers! Even if you don't ride horses, it's a fun spot for a Florida afternoon.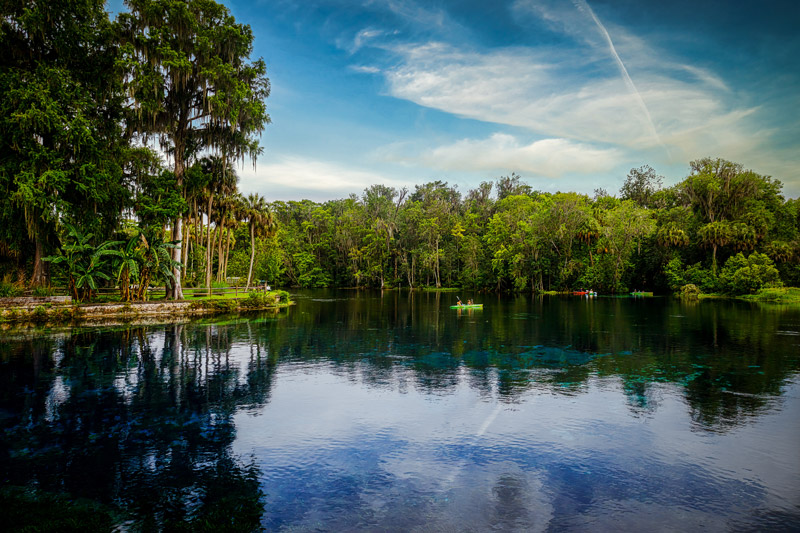 Ride the Glass Bottom Boats at Silver Springs
This is one of the most iconic spots in all of Central Florida. It used to be a prime filming location for the movie industry in the 1930s-50s and later became a state park. Through the years though, the glass bottom boats have been a favorite attraction. This guided boat ride will take you through the sparkling clear spring waters to look at artifacts and remnants from movie sets on the spring bed below.
Kayak Bioluminescent Waters on the Space Coast
Have you ever seen glow-in-the-dark water? This one will require a bit of a drive from our central Florida communities east towards the Space Coast, but it's well worth it. The waters near Titusville are filled with microorganisms that glow neon blue in the dark when disturbed. Here, you can take a kayak tour through the bioluminescent waters and watch them glow with every stroke of your paddle and with the activity of fish and dolphins beneath the surface. As you may have guessed, this tour is only at night!
Live Close to All the Best Summer Activities in Florida
If these sound like fun to you, maybe it's time to move close to the best summer activities in Florida! View our available homes in all of these communities to find a place to call home near some of Florida's best places.