Get ready to embrace the vibrant spirit of fall in Marion Oaks! At Homes by Deltona, we understand the magic of fall in Ocala. Our community comes alive with exciting autumn festivities that will make you "Fall for Fun" in this charming city. Whether you're already a resident or considering moving to Central Florida, we're here to guide you through the best places to visit and top fall festivals in Ocala.
Discover Marion Oaks: Your Guide to Fun & Fall Festivals in Ocala
Deltona has been building communities in Florida since 1962, and there's an incomparable charm to our communities in Ocala. Deltona homes in Ocala are known for their rolling hills, abundant oak trees, and proximity to nature preserves. And, while Central Florida may not experience dramatic seasonal changes, fall ushers in cool air, warm spices, and a sense of community togetherness.
There's an undeniable allure to experiencing autumn in Ocala. As the summer sun gives way to milder, more comfortable temperatures, it's the perfect time to explore outdoors. And in Central Florida, businesses and residents alike make the most of this perfect weather. From pumpkin patches to lively parades, there's something for everyone to enjoy during this magical season. Keep reading to uncover the warmth of the season and experience the essence of fall in Marion Oaks.
Embrace the Season: Best Places to Visit & Fall Festivals in Ocala
Because of its central location, Marion Oaks is a gateway to some of the best fall experiences in Central Florida. Whether you're searching for the perfect pumpkin, unique artisan finds, or some of that fall magic, you'll find it here.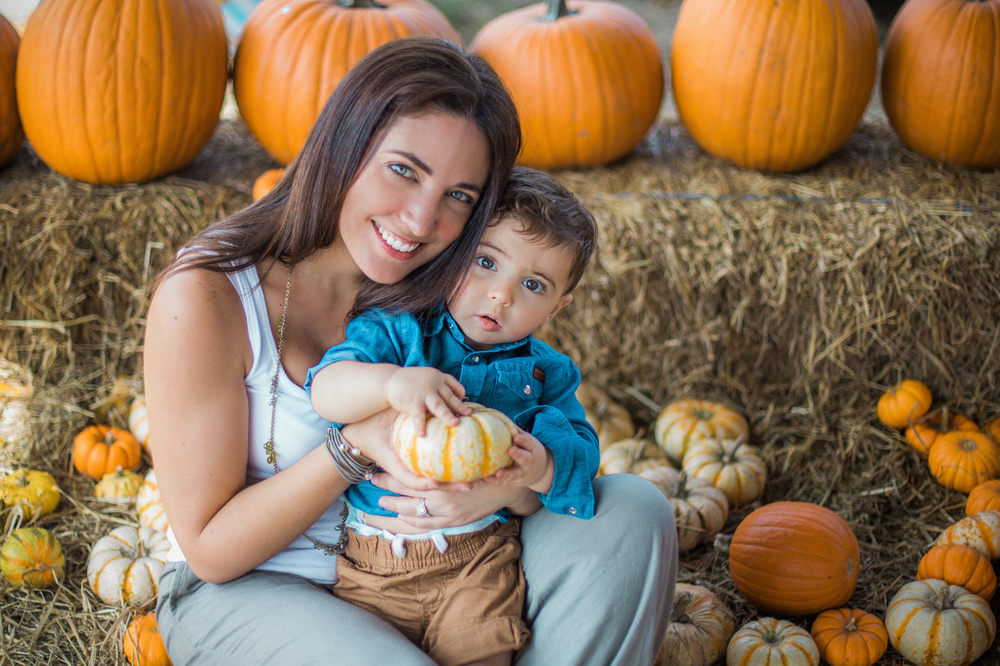 Pumpkin Patches Galore
One of the sure signs that fall is here is the emergence of pumpkin patches throughout Ocala and Central Florida. From hayrides to corn mazes, these patches are perfect for quality time with your loved ones.
Brown & Brown's Fall Fest & Mega Maze
Marion Oaks is only 25 minutes away from Central Florida's largest corn maze! Located in Oxford, Florida,  Brown & Brown's Farms hosts their annual Fall Fest & Mega Maze. This maze spans 10 acres of winding paths and offers a unique puzzle for visitors to solve. In addition to the incredible corn maze, the event features exciting activities like "Dazed in the Maze," where hidden wineries and breweries offer (adult) guests free samples. And "Flashlight Fridays" allow you to explore the maze after dark. This year they're also offering a free Fall Craft Fair on October 22 from 12 pm to 6 pm. It's definitely a day trip worth making this fall!
Cannon Farms Fall Festival
Another great nearby experience is the Cannon Farms Fall Festival. Located in Dunnellon, Florida, Cannon Farms Fall Festival takes place every weekend from September 23 through October 29. This festival promises a delightful array of activities and experiences for all ages. Enjoy enchanting hayrides, face painting, lively bounce houses, and adorable animal interactions, including snuggling with their baby cows. During the weekends adults can enjoy live music, craft vendors and food truck offerings. And the kids will love the yard games and multiple crop mazes. Your family can also explore their U-pick flower fields and pumpkin patch for endless photo opportunities.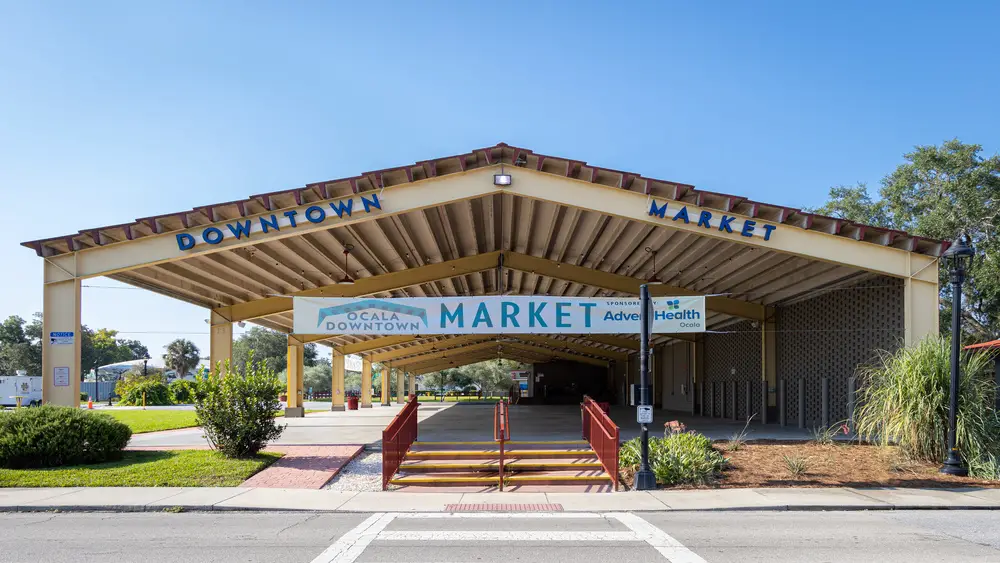 Ocala Downtown Market
Explore the Ocala Downtown Market, a vibrant hub where local farmers, artisans and skilled craftspeople unite to showcase their finest offerings. Situated just a stone's throw away from the charming Ocala Downtown Square, this market thrives within an inviting open-air Market Pavilion.  The Market is held on Saturdays from 9 am until 2 pm with Ocala Eats events and rotating special events. You will find some of the most tempting food trucks at the market. This fall you can attend the Harvest Hoedown on Sunday, October 22, 2023, from noon to 4 pm. And make a stop for some snacks at the Food & Artisan Market Holiday Kick Off event on November 10.
Ocala Oddities Market
The Ocala Oddities Market is a unique experience that happens monthly at the Ocala Downtown Market. This is undoubtedly one of the most unique fall festivals in Ocala. Unearth bones, bugs, taxidermy, vintage treasures, makeup, fashion, and delight in spooky, thrilling fun. Due to the nature of this peculiar market, it is extra fun during the fall season. All in all, we highly recommend a visit during October or November.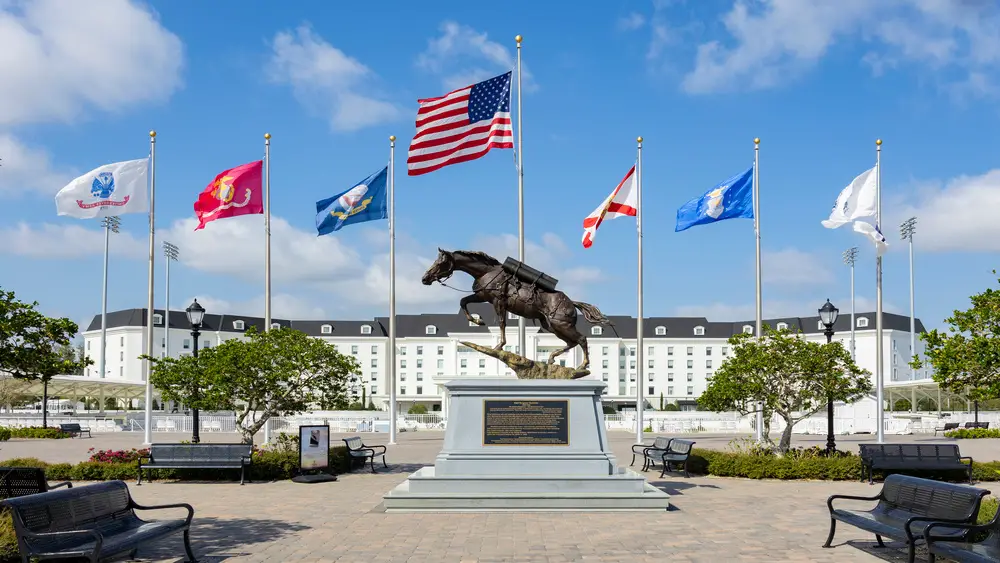 Fall Events at the World Equestrian Center
Located 25 minutes away from Marion Oaks and Glen Aire, The World Equestrian Center is a community epicenter in Ocala. There are so many things to do and see there, especially if you are a horse lover. During the month of Fall, the center hosts several events including Oktoberfest, WEC Halloween Celebration, WEC Winter Wonderland and more.
Oktoberfest is a themed event where you can listen live to a Brass Band playing polkas, waltzes, sing-a-longs, and more while you taste classic German food and drink. This year the event takes place over two weekends, on September 30 and October 7.
The WEC Halloween Celebration is happening in the WEC Grand Plaza from 1 pm to 3 pm on Sunday, October 29. Families are invited to bring the kids to trick-or-treat at retailers and restaurants throughout the plaza. This is a free event and includes pumpkin and cookie decorating booths, photo opportunities and a spooky balloon artist!
While not necessarily a fall festival in Ocala, the WEC Winter Wonderland begins November 24, which is fall, right? And let's face it, there is nothing more festive than Christmas lights on a chilly night. So, save the date, as you will not want to miss this enchanting festival of lights!
Ocala Food & Wine Festival
Prepare your tastebuds for an unforgettable experience at the highly anticipated third annual Ocala Food & Wine Festival. Presented by Lugano Diamonds, this exceptional event is set to take over WEC from November 3 through 5, 2023. At this festival, you can look forward to three exciting days packed with culinary competitions led by celebrity chefs. Sample delectable cuisines and beers and enjoy wine and spirits education from the experts. This is a great opportunity to see what Ocala has to offer in terms of extraordinary cuisine. Please note that the 2023 Ocala Food & Wine Festival is an exclusive 21+ event.
Activities To Do in Ocala this Fall
Autumn in Florida offers a unique blend of fun and endless places to visit. With the cooler temperatures it is the perfect time to explore the nearby attractions that are bustling during the summer. So, if you want to avoid the crowds at the fall festivals in Ocala, give one of these a try!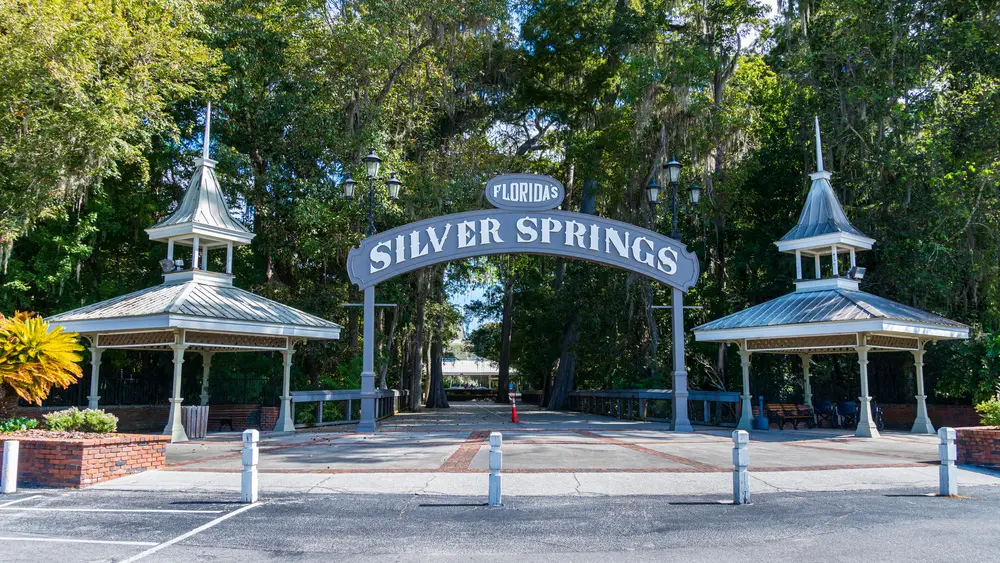 Visit Silver Springs State Park
One of the most iconic spots in Ocala has to be Silver Springs State Park. This beautiful park has been set to numerous movies through the years, including Tarzan, Rebel Without a Cause, Moonraker, and Creature from the Black Lagoon.
This State Park has been through many changes over the years, but the one constant is its beauty. Take the family for a nature walk, enjoy kayaking through the blue spring water, or enjoy a scenic glass-bottom boat ride. And on Sunday, October 22, you can enjoy their Fall Y'all Festival Trunk or Treat event. The program is free with paid park entry and takes place from 11 am to 6 pm.
Visit the Gypsy Gold Horse Farm
Did you know that Ocala is the horse capital of the world? Known for beautiful farms and award-winning horses, Ocala has truly earned its title. While not a fall-specific activity, fall is the perfect time to visit the Gypsy Gold Horse Farm. This farm is truly one of a kind. It was the first US farm to raise the Gypsy Vanner horses, a unique breed that was imported from Europe by the owners of the farm.
The Gypsy Vanner Horse Farm is located on 40 acres in beautiful Ocala, Florida. It features a 14-stall show barn, and a 12-stall bedding-free barn and is surrounded by 19 lush paddocks dotted with ancient oaks draped in Spanish moss.
You can tour the farm for yourself and take in the wonder and beauty of it and the horses. You'll learn all about the horses, their history, get to meet them, and enjoy some fun photo ops! So, if you are an equine enthusiast, then this is one Ocala fall activity that you can't pass up.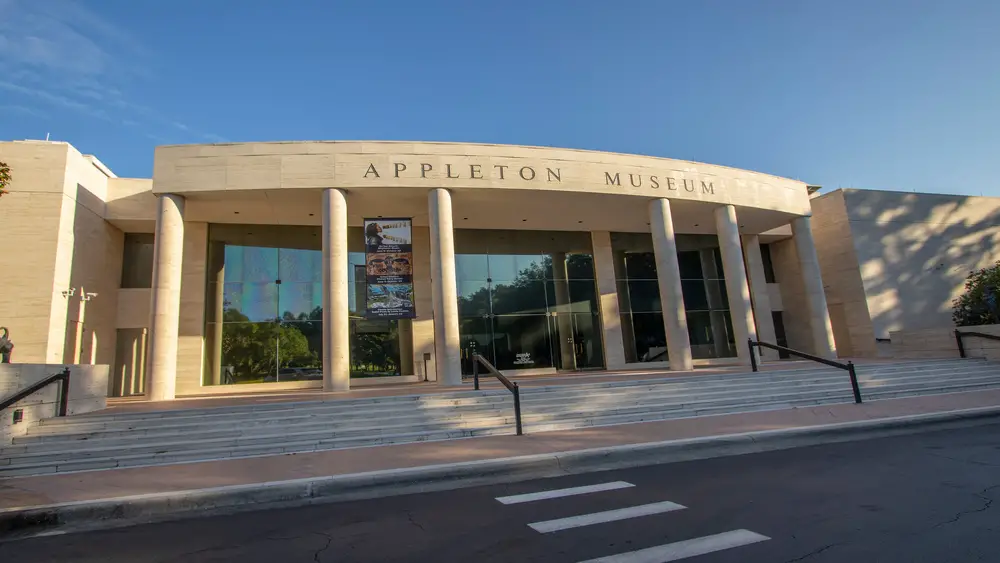 Visit the Appleton Museum
If art is more your taste, then you will want to check out the Appleton Museum in Ocala this fall. There are always different family-friendly events going on. They have it all, from book clubs to art walks, free admission days, and different gallery tours. The art is constantly changing, getting pieces from around the world for you to see and enjoy. The Appleton boasts a permanent collection of over 24,000 objects, plus an outdoor sculpture walk and garden, and a wide variety of temporary exhibitions and special events throughout the year.
A Perfect Time to Visit or Relocate
We encourage you to attend these festivals, explore the joy of the season, and create lasting memories with your loved ones. Whether you're considering a visit or a permanent move, this season highlights the warmth and shared happiness that awaits you. Learn more about how Homes by Deltona can help you find the perfect place to call home in Ocala!