Make the Most Out of the Fall in Florida
At Deltona, we pride ourselves on bringing families home and allowing them the joy of Florida lifestyle living. The Deltona Corporation has been building Florida homes since 1962 in Ocala, St. Augustine, North Port, Sunny Hills and Citrus Springs. Needless to say, we know where, when and how to make the most out of fall in Florida!
In fact, we build homes and communities in some of Florida's best cities. From sandy beaches and nature preserves to world-renown theme parks and top-class equestrian centers, we've experienced it all. And now, we want to share with you some ways to enjoy a Florida fall!
Indeed, fall in Florida offers cooler temperatures and is ideal weather for exploring the outdoors. On top of that, there are tons of festivals and events to enjoy during the holiday season. From botanical gardens to food festivals, and everything in between, fall in Florida is one of the best times to live like a local!
Fall in Florida for Foodies
Epcot's International Food and Wine Festival
Epcot's International Food and Wine Festival in Orlando is probably the most well-known food festival in Florida. And that's because it is a fantastic time! Open for six weeks from mid-July to mid-November, the annual festival lets you take a taste tour across 6 continents. With more than 30 unique global marketplaces to sample, there is something for everybody. If you live in any of our central Florida communities, you're just around the corner from all the delicious bites this festival has to offer.
In addition to sampling, you can also participate in the culinary demonstrations and beverage seminars. And because the weather's warm during fall in Florida, you can start early with a Chilled Godiva Chocolate Liqueur Coffee. Likewise, you can sip on a Frozen Rose as you walk around the park and sample more dishes.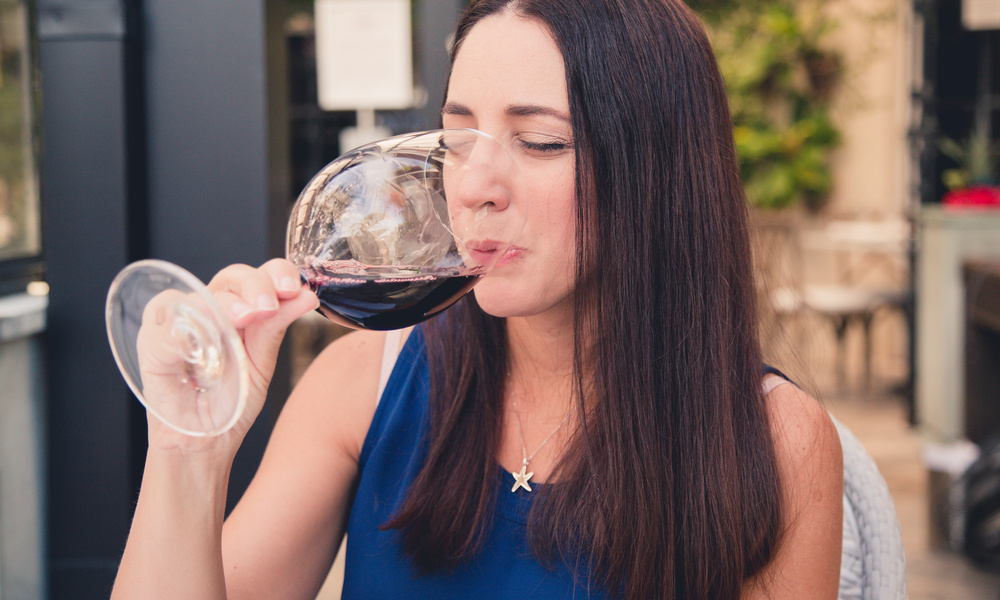 Seeing Red Wine Festival®
Are you a wine connoisseur or aspiring to become one? Sample some wines seaside this season! Visit Seaside, Florida in November to celebrate 30 years of the Seeing Red Wine Festival.  The festival was started by locals as a grassroots event and has become a tradition. The event aims to highlight the makers behind the bottle.
In 2023, the event takes place November 9th- 12th and allows you to enjoy live music, sip wines, and try local cuisines. Additionally, you can schedule grand and reserve tastings, partake in a champagne brunch, attend a vintners dinner, and more. Whether you choose to experience every event or just one, Seeing Red is a fun weekend event. Our Sunny Hills community is coming soon to the panhandle of Florida, so if you're interested in moving to Sunny Hills, you can live a short drive away from this event in future years!
Stone Crab Jam
Lastly, we had to tell you about the Stone Crab Jam in Crystal River because if you live in our Citrus Springs communities, it is only a short drive away.  Stone crab season runs October 15th through May 15th every year in Florida. Thus, the Kings Bay Rotary Club Charitable Foundation hosts this event annually to celebrate stone crab season. Surely, the event will be packed with fun, offering live music, drinks, and seafood delectables. This year the Stone Crab Jam is happening on Saturday, November 4th.  So, grab your friends and come crack some claws at the Stone Crab Jam! In addition, check out some of our other recommendations for places to visit in central Florida.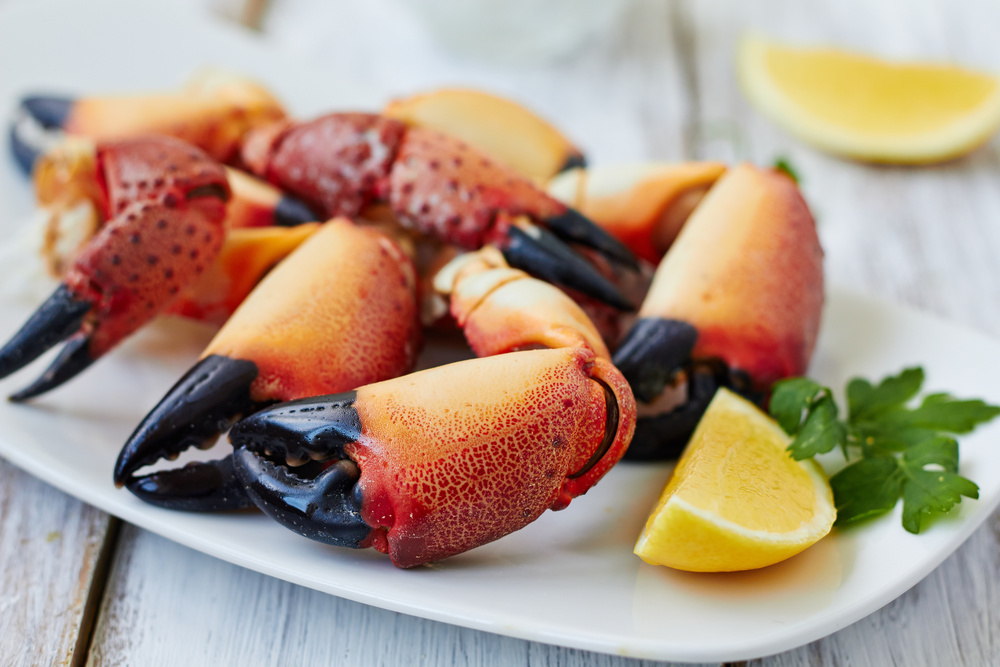 Fall in Florida for Nature Lovers
Manatee Viewing
Although you can see manatees in our waterways all year round, the population is much smaller during the summer months. Because the temperatures remain constant year-round, manatees head to the springs to stay warm for the winter. So, from November to March, you can see manatees in their natural habitat at several Florida springs. Hence, fall in Florida marks the manatee season and is an amazing experience.
Still not sure where to see manatees in Florida? Well, you have options. You can visit the Tampa Electric Manatee Viewing Center, Merrit Island National Wildlife Refuge and Blue Springs State Park. However, our favorite spot for a manatee adventure is near our Citrus Springs community at Three Sisters Springs in Crystal River. Here you can kayak or take a boat tour in the springs. Moreover, you can even swim with the manatees when you visit Three Sisters Springs. All in all, we highly recommend a stop in Crystal River to see the manatees!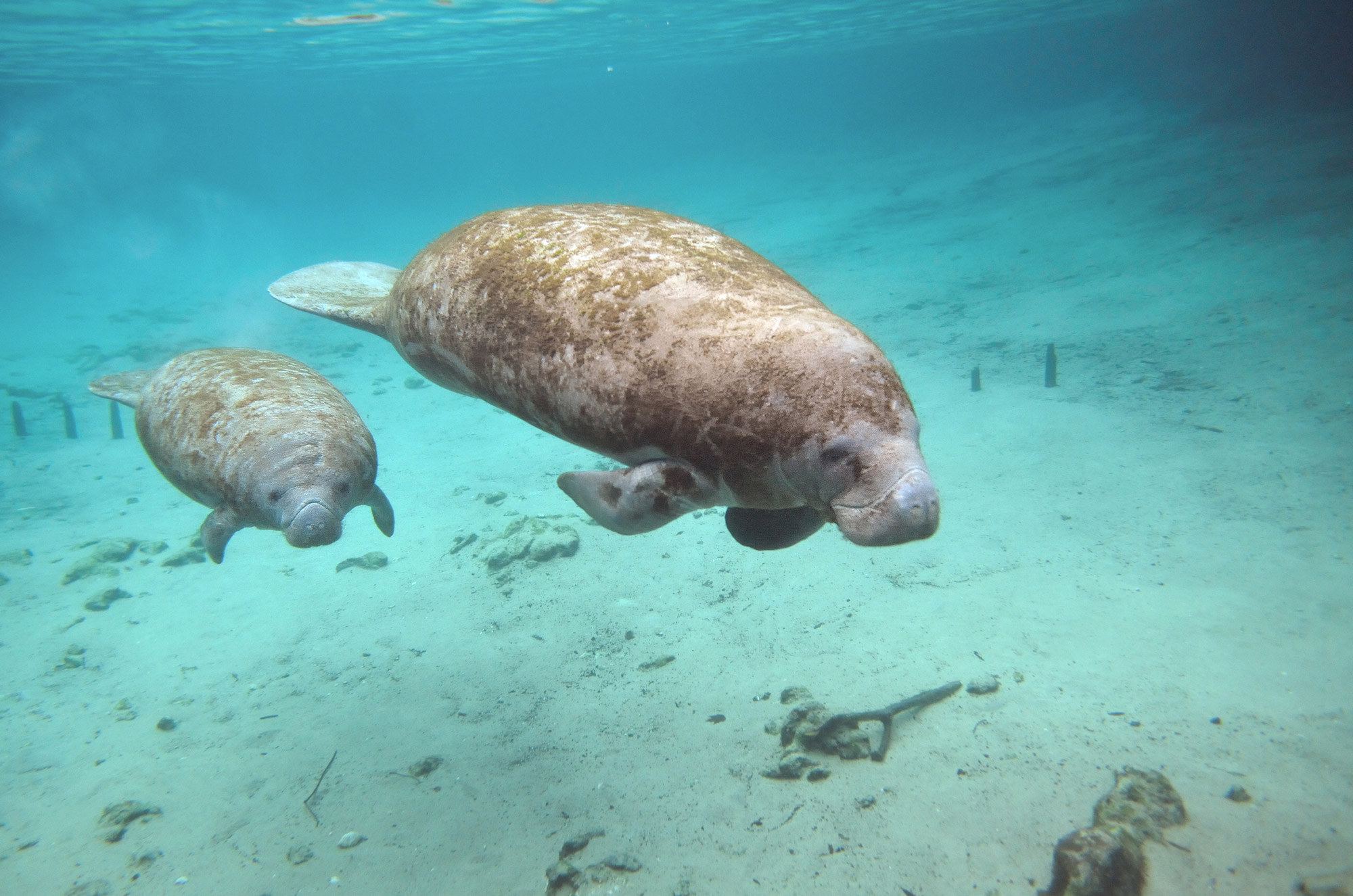 Marie Selby Botanical Gardens Orchid Show
Next, if you want your fall fun to be "soiled", visit Marie Selby Botanical Gardens. This 15-acre garden in downtown Sarasota is the only garden in the world dedicated to epiphytic orchids, bromeliads, ferns and other tropical plants. Because of this dedication, you know their orchid show is guaranteed to be spectacular. The Orchid Show 2023: A 50th Anniversary Celebration takes place October 7th – November 26th. So, enjoy the cooler weather and relax in botanical bliss by taking a stroll through this garden paradise this fall. Also, you can read our blog if you want more ideas for things to do in North Port, Florida.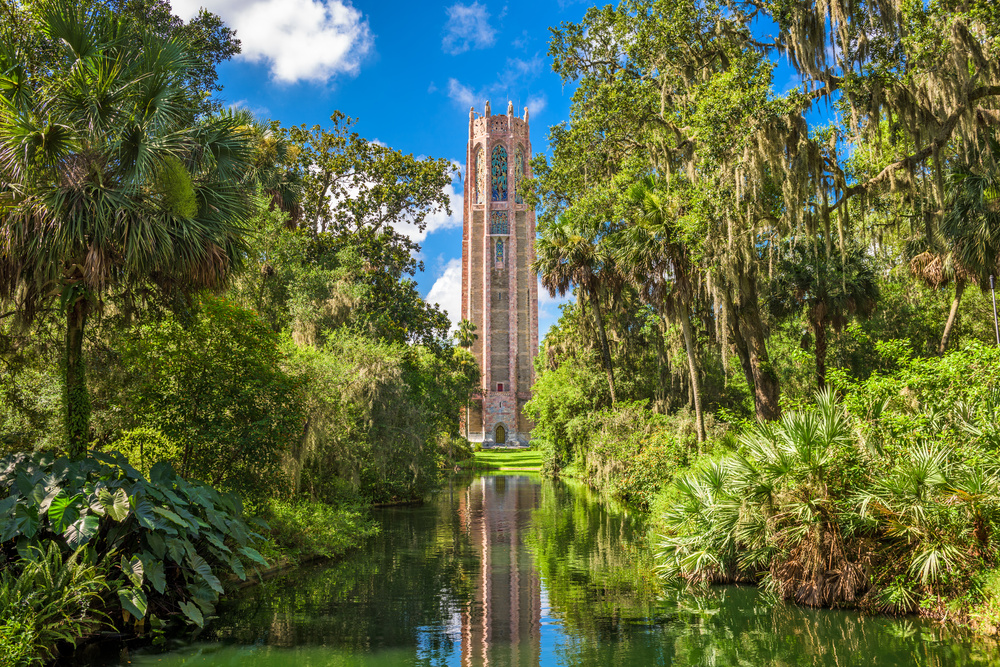 Bok Tower Gratitude Exhibit
Likewise, located in Lake Wales, Bok Tower Gardens is another must-see destination in Florida this fall. The natural habitats and wildlife population of the Gardens make it truly special. In fact, the Gardens homes 126 different bird species and is a designated site on the Great Florida Birding Trail.
Because it's centrally located, it's a day trip from of our Timber Pines and North Port communities. It is about a two-hour drive, but we promise it is worth it. Known for its views of the 205-foot art deco and neo-Gothic Singing Tower, it is absolutely breathtaking. And this November you can visit the Gratitude Exhibit. This is a small exhibit that acts as an invitation for a moment of self-reflection in your day. Truly, how lucky are we to live the Florida lifestyle? Indeed, this is a perfect outing for fall in Florida!
Fall in Florida for the Locals: Farmer's Markets & U-Pick Farms
DeLand Artisan Alley
Located in downtown DeLand, The DeLand Artisan Alley Farmers Market is open every Friday evening from 6 to 9 p.m. Because the market takes place in the historic downtown area, there is no shortage of photo opportunities. Each vendor offers a unique specialty, and you can find much more than produce here. From exotic spices to plants, and even crafts, you won't go home empty handed.
Ocala Downtown Market
First of all, the Ocala Downtown Market is hosted in their open-air Market Pavilion, making it perfect for fall!  Here farmers, artisans, craftspeople, and food trucks come together to sell their products just minutes from Ocala Downtown Square. The Market is held on Saturdays from 9am until 2pm.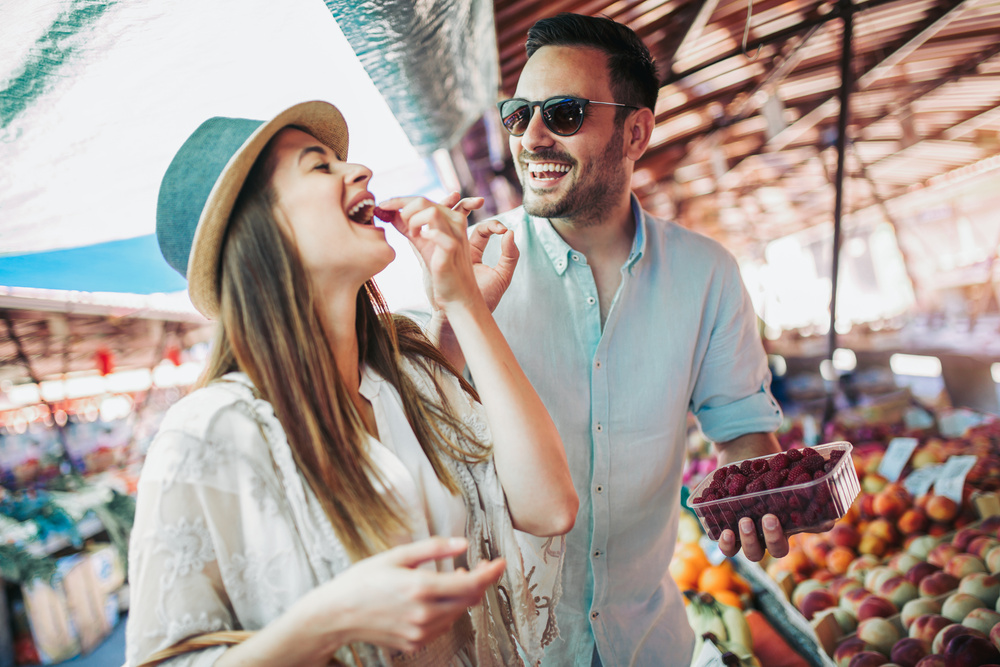 Showcase of Citrus
The Showcase of Citrus is proud to be "Florida's Fresh Air Attraction.®" This family owned and operated grove began in 1989 and now cultivates over 50 varieties of citrus on about 2,500 acres. There are tons of activities for visitors of all ages. From the U-pick citrus to monster truck tours through the ranch, you will be guaranteed to make lasting memories here. They are open every day of the year and are pet friendly. Additionally, you can pick your own citrus starting in November and ending in May. Also, an insider tip from us, try the orange slush!
Southern Hill Farms
Southern Hill Farms is a one hundred twenty-acre farm that grows peaches, blueberries, sunflowers, pumpkins and more. Again, this Clermont location is perfect for a picture opportunity and boasts a sunflower field for the perfect backdrop.  They host a Fall Festival that begins September 23rd and continues through November 12th. Of course, you have to grab a drink and donut before going out to pick a sunflower by the stem. This is the perfect stop to enjoy the weather fall in Florida brings!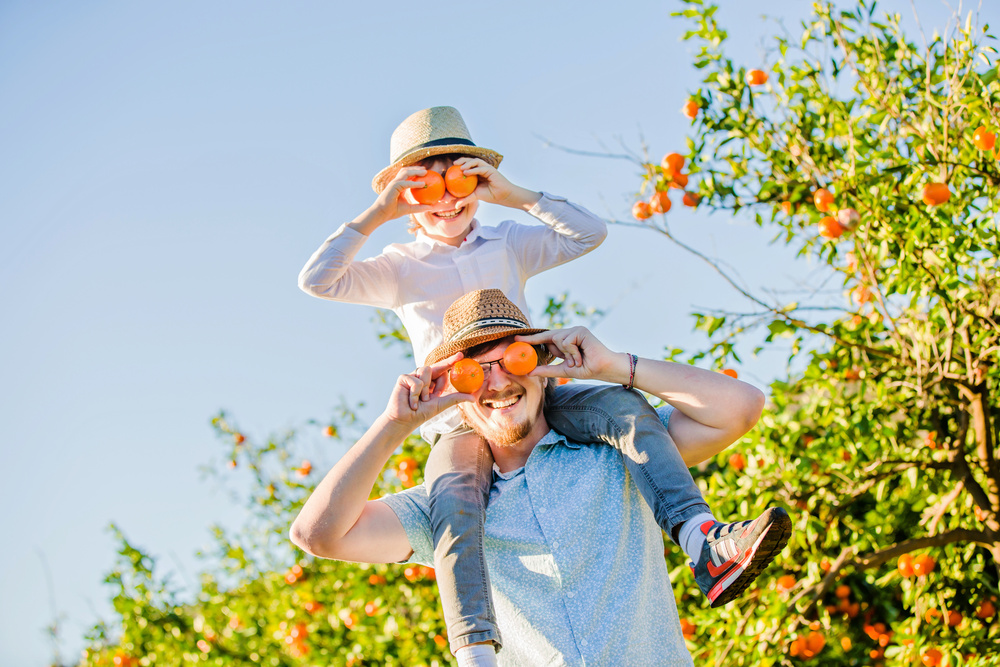 Live Local to Enjoy Fall in Florida
If these sound like fun to you, maybe it's time to avoid the harsh winters and move to enjoy the warmth of fall in Florida! View our available houses to find a place to call home near some of our favorite Florida finds.