What makes a house a home? Well, after great design (which you'll find in all Deltona homes), the answer is choosing the right interior design styles! From furnishings to wall art, having the right mix of décor can elevate your house or condo from simply being a place to live to a home that reflects your personality.
Choosing interior design styles for your Deltona home
If you've just moved into one of our move-in-ready homes, or you're creating a plan for your home that is under construction, this list should help. We rounded up all of the most popular interior design styles for 2022 so you can choose the one that works for you!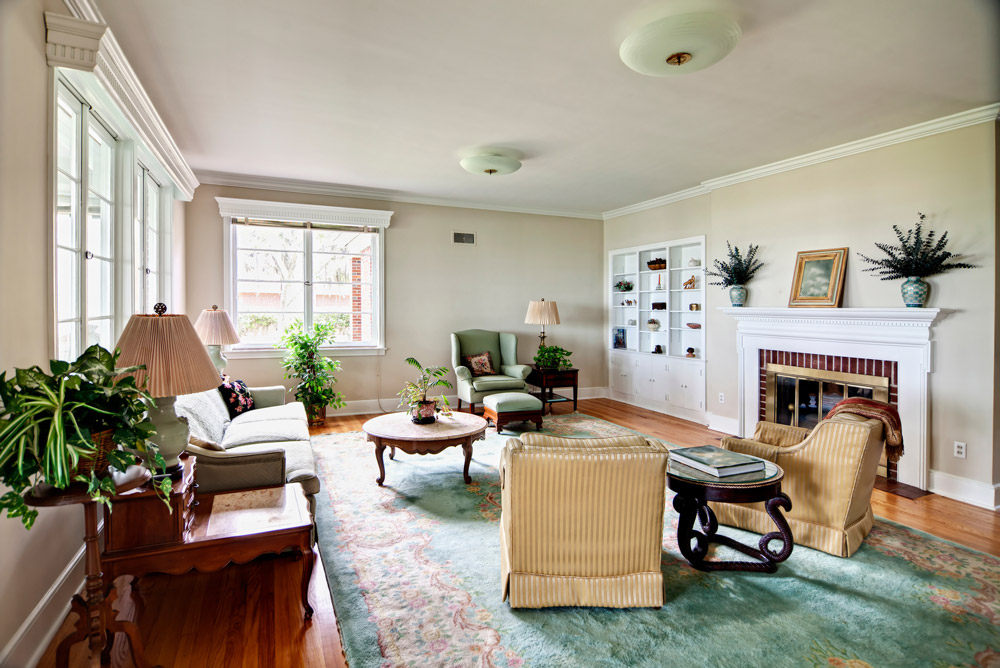 Traditional
According to Bustling Nest, this tried-and-true genre of interior design styles still reigns supreme in 2022. Their survey discovered nearly 28% of all participants said traditional was the design they liked the most! Traditional design is a broad term used to describe the conventional idea of what a home looks like, usually drawing inspiration from 18th and 19th century European style. It can include things like neutral colors, wingback chairs, roomy couches and large area rugs. This type of design is classic and never goes out of style.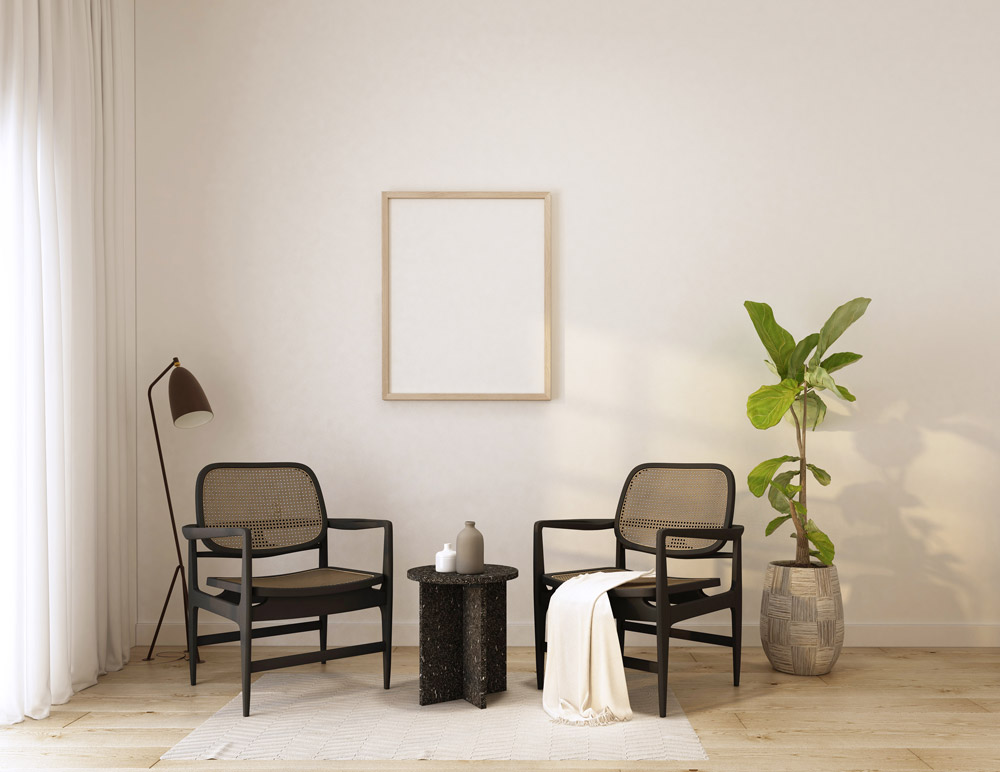 Organic Modern
If there were an award among interior design styles for the genre that has taken the design world by storm in the last few years, it would go to organic modern. Many of your favorite home interior influencers have fully embraced this popular design trend for 2022! Organic modern is often minimalistic and warm neutral-toned with earthy accents. Layering different shades of cream and tan and adding texture with blankets, rugs and 3-dimensional wall décor. Live edge wood tables, clay vases and living plants all make perfect finishing touches to this design style.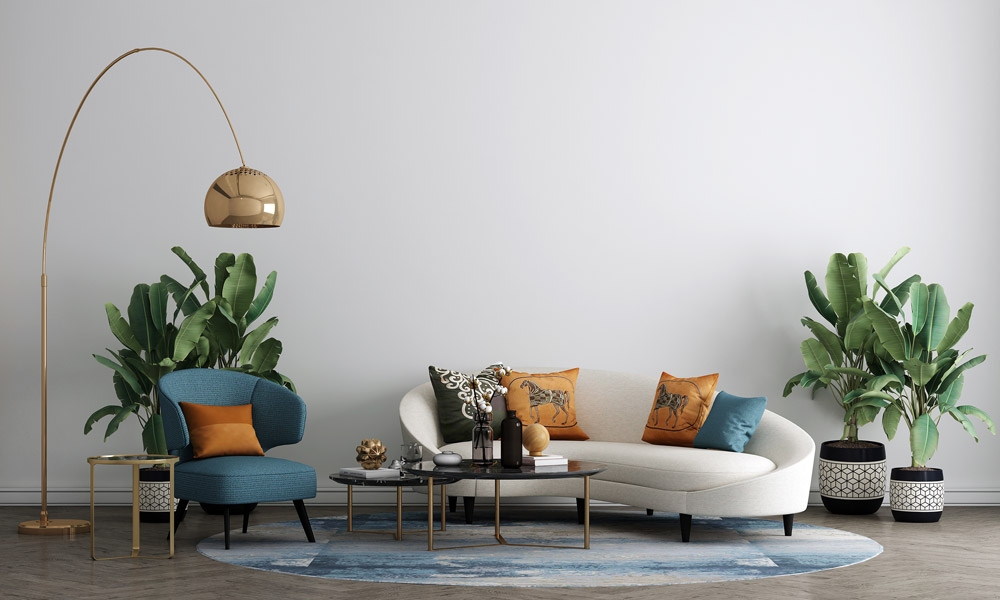 Mid-Century Modern
Does mid-century modern ever really drop off the list of popular interior design styles? It's the old flame we keep coming back to over and over. Mid-century modern design describes décor that draws inspiration from mainly the 1940s and 1950s. Mid-century design was first born out of a desire for fresh new ideas after WWII. The design tends to be minimalistic and linear, but with a little bit of funk. It features a lot of cognac-toned leather, gold accents and angular wooden legs on couches, tables and chairs. Mid-century modern is an updated take on a retro look that the design world can't seem to get enough of over half a century later.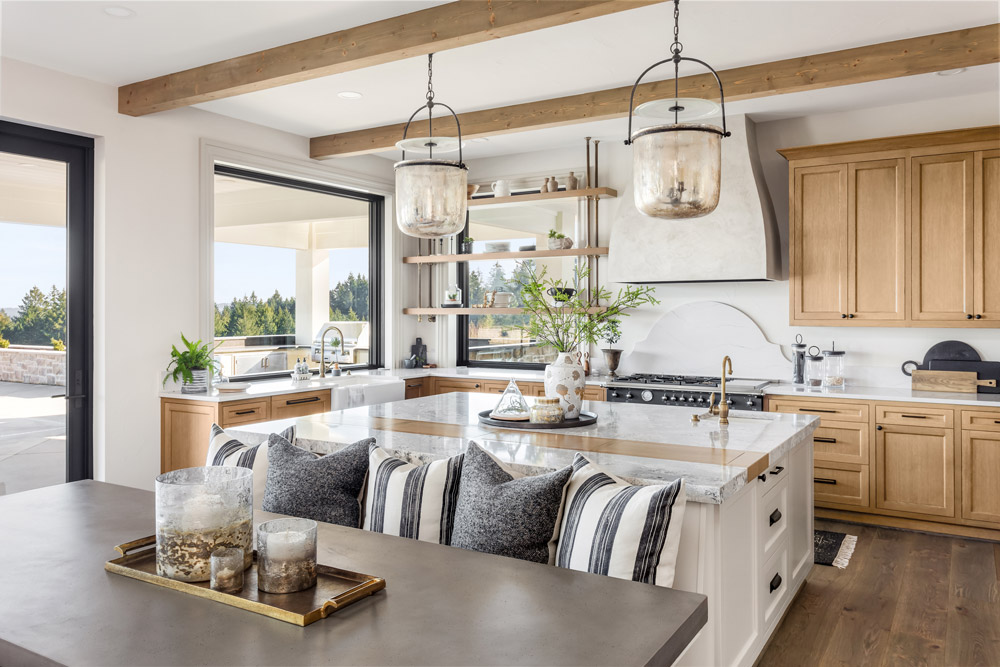 Modern Farmhouse
In the last decade, farmhouse design has been all the rage. These days though, interior designers are putting a new twist on this style to elevate and update it. Think: Joanna Gaines' Hearth and Hand collection at Target! Modern farmhouse interior design styles are light, airy and down-to-earth yet up-to-date. It features a lot of natural wood, creamy whites and kitchen essentials. For modern design with a bit of a southern flare, go with modern farmhouse.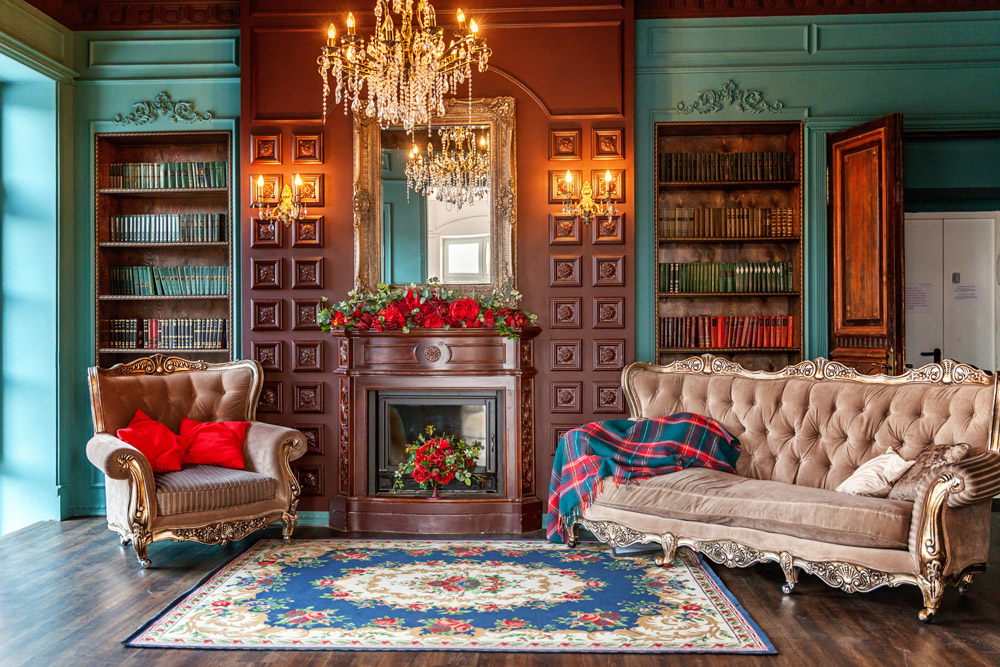 Grandmillennial
This design style is for the bold. While mid-century modern draws its inspiration from the middle of the 19th century, grandmillennial rewinds it even further to the 1920s and 30s. It fully embraces pieces that other design trends may consider "outdated." Homes with this type of design tend to be the opposite of minimalistic. Floral wallpaper is very common in grandmillennial interior design styles, complete with resplendent upholstery, ruffles, frills and even chandeliers. It tends to be multi-colored as well, so those who decorate in this style have a keen eye for seeing how different pieces can come together to make a whole picture.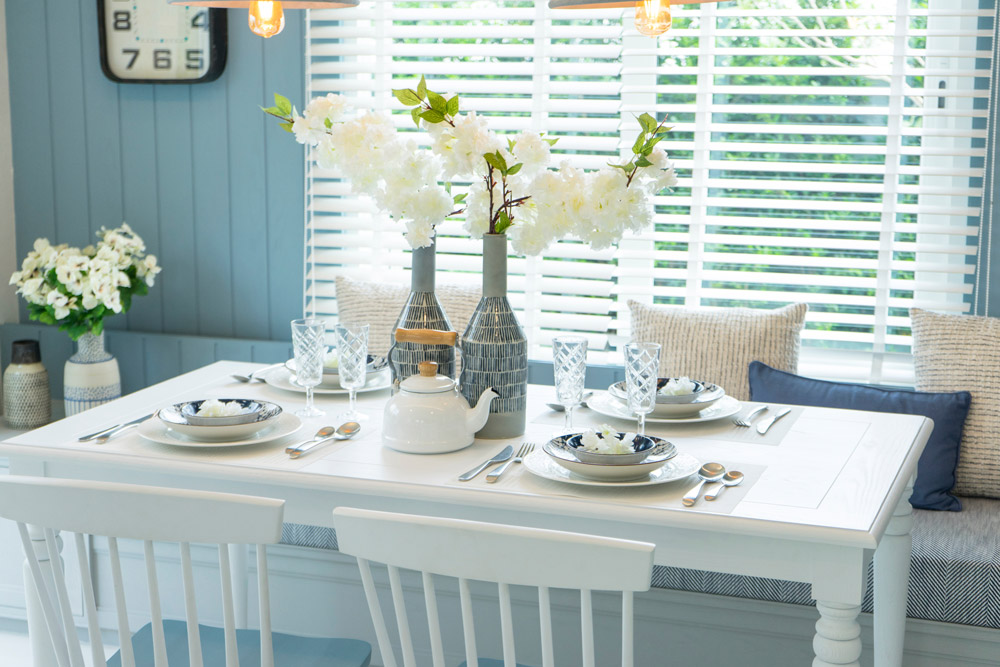 Coastal
This ever-popular style is always on trend in sunny Florida! It's making a comeback in the mainstream though, thanks to many Gen Zers on TikTok who affectionately call this the "coastal grandmother" vibe – which can describe an interior design, a clothing aesthetic or even just a way of life. In interior design styles, coastal describes a house that looks like it belongs by the sea. These days, coastal style is a little more subtle than reaching for the seashell décor. It's more of a laidback style that features lots of bright whites with that ocean blue sprinkled in as an accent color. Hydrangeas and driftwood are also great additions. We think this genre of interior design styles would look great in our North Port and St. Augustine homes near the coast!
Which of these interior design styles is your favorite?
Whether you're into the classics with traditional design or you want to jump on board with organic modern, you can't go wrong when decorating your home. The key is choosing pieces you know you will love for years to come! These broad styles are only meant to help you narrow down your own style and have some key words to search for inspiration. Feel free to combine them if you can't choose! Once you're moved in, check out our tips for organizing your new home. Most importantly, enjoy the process of making your new house feel like your own.