Try these quick tips for organizing your home so you can keep a clutter-free home from kitchen to attic.
The goal of organizing is to make your home easier to manage. So you can spend more time living and enjoying your life, instead of just cleaning up after it!  We like to focus on clearing the clutter first. Then organizing what's left. You can organize in a way that's easy to set up, simple to maintain and sure to make your home and your life easier to manage!
Organize Your Home with These Easy Tips
Having an organized home not only helps keep your home tidier and easier to keep tidy. But it also means you'll save yourself time and stress when you can easily find what you're looking for when you need it. And easily put things away when you're done with them so your home stays organized too.
Organizing your home is all about finding ways to make your home function better and be easier to manage. And in turn, helps your days run smoother.
Need a New Home to Organize?
Organize Your Living Room
Put the family back into your family room with our simple tips for organizing your main gathering space.  Here are a few quick and easy ways to get your family room organized in as little time as possible! 
Keep a little trash can in the room.

Clean off all flat surfaces at the end of the day.

Create a play zone if you have kids to store their toys in one space.

Use cord savers to keep unsightly cords at bay.

Take advantage of the space behind the sofa for an organization table!

Keep a "catch-all" basket for things like blankets and extra pillows.
Implementing these simple tips will help your living room feel clutter-free in no time!
Organize Your Kitchen
Organize your kitchen without even trying with our tips, ideas, and product selections. 
Separate your plastic containers into lids and containers.

Keep essentials in an easy-to-grab spot.

Store your plastic bags in a container, not just a drawer.

Clean the fridge and use clear bins.

Get a rolling cart for extra storage.

Cabinet racks add more space to your cabinets. 

Declutter the utensils, you probably have too many!

Utilize wall space for open and hanging storage.
The kitchen is one of the most used rooms in any house, so spend a few minutes each day working on organization there and you will be good to go!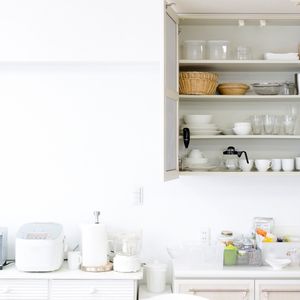 Bathroom Organization for Your Home
Make the most of your bathroom, regardless of its size, with our solutions for bathroom organization, including the medicine cabinet.
Organize the medicine cabinet!

Do you really need that many cosmetics and hair products?

Fun hanging towel storage!

Make use of a good shower caddy!

Make sure of the space over your toilet.

Keep a trash can and laundry basket in the bathroom.
As with all of the other rooms in your house, these tips will help organize your home in just a few minutes a day. 
Organize Your Laundry Room
Make quick work of organizing a laundry room with these simple tips and must-have organizers.
Use a pull-out ironing board.

Fold-down folding tables for the win!

Use hooks for the best organization and storage options. 

Cabinets > open storage shelves!

Get some magnetic storage to make the most of every inch of space! 
The laundry room may not be a place guests often see, but we know that you still want it to be nice and tidy when organizing your whole home. 
Get Your Bedroom Organized
Our organizing tips will lead to better rest in the bedroom — guaranteed! Your bedroom is your oasis, and you should treat it as such! So spend some time tidying up every day and your bedroom will always feel like your favorite space!
Under the bed storage is the best.
Shoe racks in the closet.
Make a cute reading corner and organize books there.
Remember to make your bed every morning.
Pick up all clothes off the floor and make sure they are in the laundry basket!
Clean off the nightstands and dressers every day.
With these simple tips, you will keep bedroom clutter to a minimum.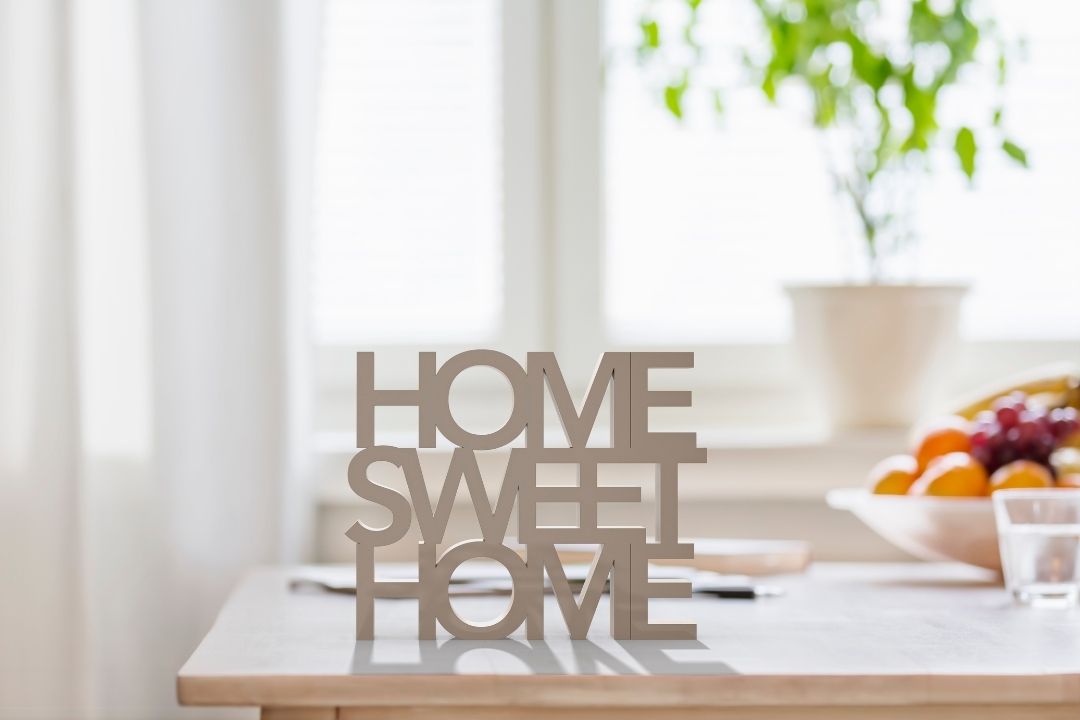 don't get discouraged if things go awry. If your organization project doesn't go the way you hoped it would, you may feel like giving up. But don't! Not everything is going to be perfect, and you can't do it all in one day either! 
Take small steps towards decluttering and organizing your home every day and you will be well on your way to having that tidy living space that you have always wanted!