With its sun-kissed beaches, vibrant cities, and distinct cultural tapestry, Florida is not your typical winter wonderland. Let's discover unique things to do in Florida for Christmas that will make your holiday unforgettable. Get ready to swap snowflakes for seashells and experience the magic of Christmas in the Sunshine State like never before.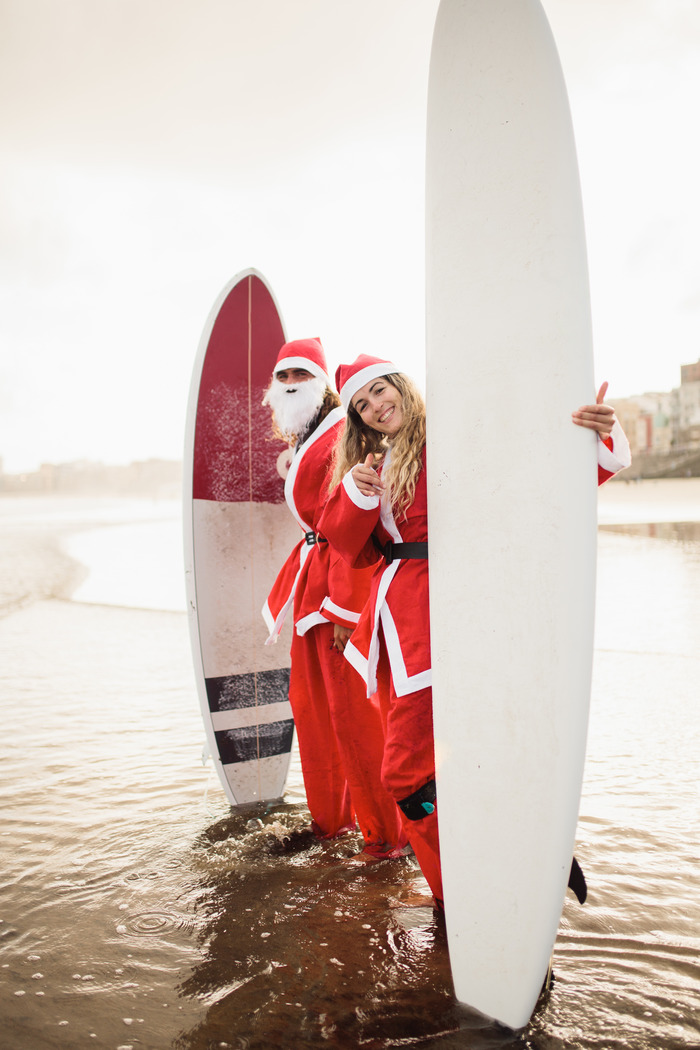 Beachy Christmas Traditions
Surfing Santa Competitions
One of the most unique things to do in Florida is watching Santa hang ten in the annual Surfing Santa competitions. These events have become an iconic and quirky way to celebrate the holidays in the state. Picture Santa Claus catching waves along the coastline with the same finesse he employs on rooftops around the world. These competitions bring a whole new meaning to the phrase "surf and turf." Spectators from all over gather to witness the jolly old elf showcase his surfing skills in the Florida sun. This scene perfectly captures the laid-back and playful Christmas vibe of the state.
Christmas Eve Bonfires
Imagine gathering around a crackling bonfire on the beach, the sound of waves providing a rhythmic backdrop to your holiday celebrations. Christmas Eve bonfires have become a unique aspect of Florida living, infusing the night with warmth from the flames and the company of those around you. Many coastal communities organize these events, turning the coastline into a cozy, communal space for families and friends. They come together, share stories, and embrace the true spirit of Christmas. And our Sunny Hills community is a short drive from some of Florida's best beaches along the Emerald Coast.
Boat Parades
Florida's Christmas celebrations extend beyond the sandy shores to the open waters with boat parades. Imagine brightly decorated boats sailing along the coast, with festive lights and holiday decor. These nautical parades add a touch of maritime magic to the season. They provide a dazzling spectacle for both onlookers on the shore and those lucky enough to be on board. It's a unique Florida twist on the traditional holiday parade.
Visit one of these spectacular Christmas Boat Parades across the state of Florida in popular cities like St. Augustine.
If you're looking for unique things to do in Florida for Christmas, consider what most wouldn't and make your way to the beach.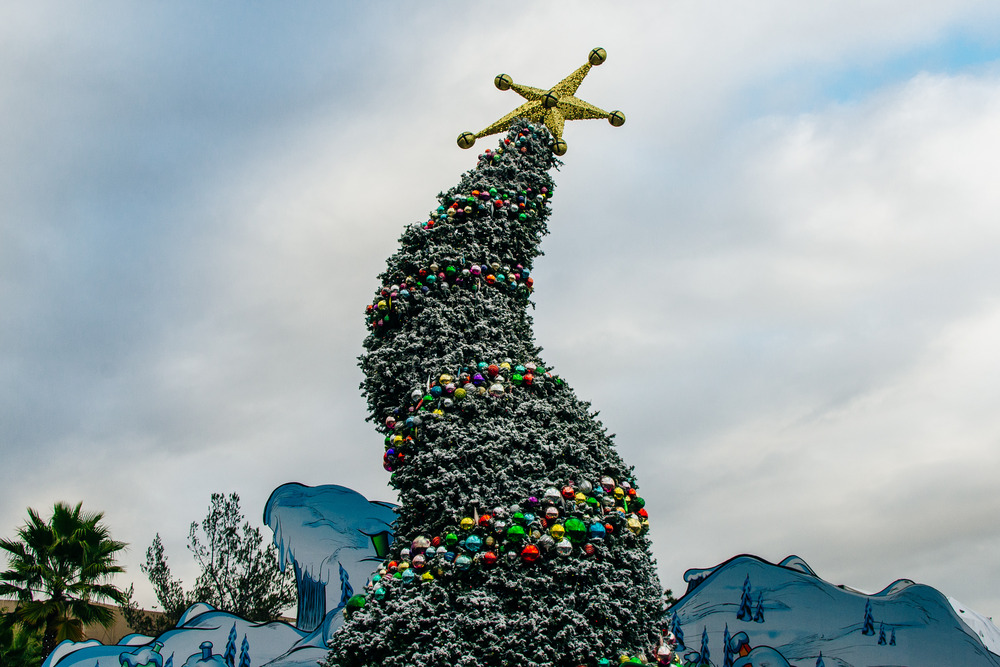 Theme Parks
Experience one of the most unique things to do in Florida by visiting the state's theme parks. Every year, they change into enchanting wonderlands during the holiday season. This offers visitors a distinctive and festive experience that seamlessly blends the park's charm with the spirit of Christmas. Visiting a theme park is a defiant and memorable way to spend the holiday season with your family.
The theme park Christmas parades feature beloved characters dressed in their holiday best. While dancing to cheerful tunes, they easily spread the joy of Christmas to everyone in attendance. It captures the complete essence of the holidays.
One of the most enchanting aspects of celebrating Christmas at Florida's theme parks is meeting your favorite characters. From Mickey and Minnie at Disney World to Rudolph's bright red nose in Christmas Town at Busch Gardens, these encounters add an extra layer of magic to your holiday visit. 
One personal favorite is Grinchmas at Universal Studios. It brings the classic story of the Grinch to life. Whimsical decorations, live performances, and the chance to meet the Grinch himself make this a must-see holiday event. Your family will be able to witness the mischievous Grinch learns the true meaning of Christmas. It's a heartwarming and entertaining experience for children and Christmas fanatics.  
If you want to be nearby all of Florida's best theme parks and attractions, check out our homes for sale in Ocala. Our Marion Oaks and Glen Aire homes offer not just comfort and elegance but also the convenience of being close to the magic of renowned destinations. Residing in central Florida provides a strategic location, turning each day into an exciting adventure for you and your family.
Lights, Camera, Christmas
Florida's Christmas light displays are not your average twinkling neighborhood decorations. The holiday spirit takes on an extraordinary glow, especially when it comes to the mesmerizing drive-through light shows.
Drive-Through Light Shows
Florida's drive-through light shows redefine how we experience the Christmas lights. Picture yourself surrounded by a dazzling array of lights that dance and shimmer to the beat of holiday music. These drive-through displays are one of the most unique things to do in Florida during Christmas. It's a convenient way for families and friends to share the holiday spirit without braving the cold winter night.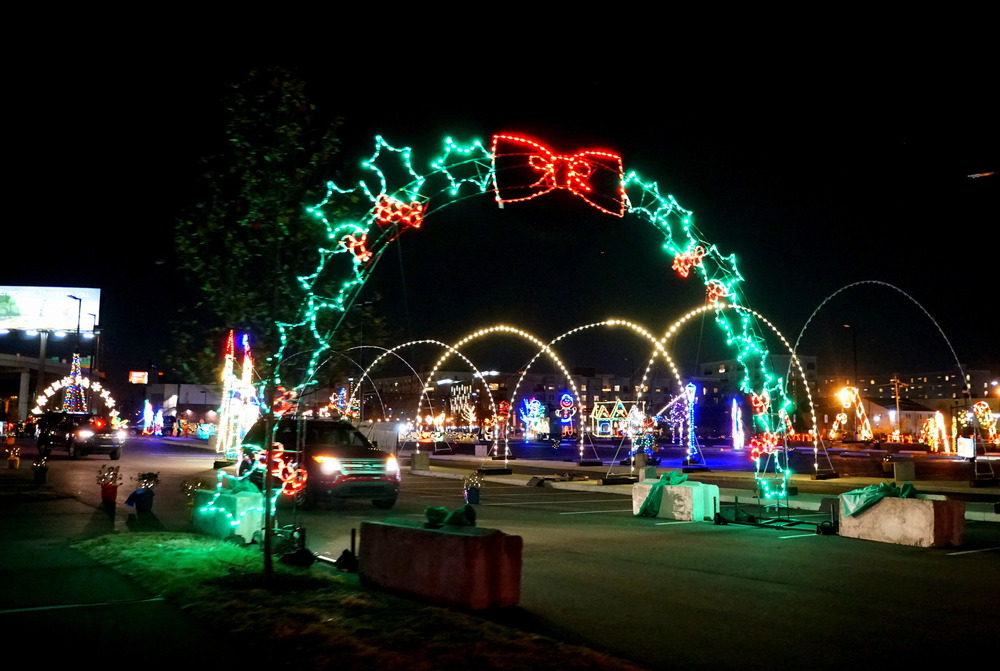 Christmas Festivals
Florida's Christmas festivals offer a delightful twist on traditional holiday celebrations. Imagine strolling through festive markets with a backdrop of palm trees adorned with twinkling lights. From multicultural performances to diverse holiday traditions, these festivals also showcase the state's melting pot of influences. 
Christmas festivals cater to every age group, ensuring a fun and engaging experience for the entire family. There's something for everyone, from holiday-themed parades to interactive workshops and live performances. Kids can rejoice in meeting Santa Claus, while adults can indulge in festive treats. The unique shopping opportunities and lively entertainment, make it a truly inclusive and family-friendly affair.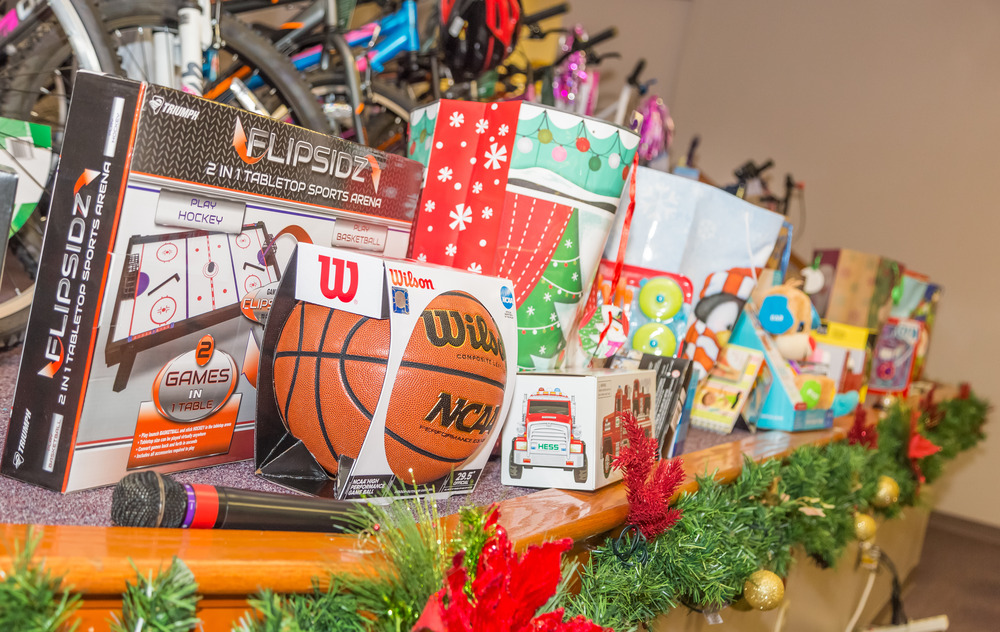 Giving Back
The holiday season is not just about festive decorations and gift exchanges; it's also a time for compassion and charity. Across the nation, individuals come together to lend a helping hand, making the holidays brighter for those in need. In this spirit of generosity, remember to create a ripple effect of kindness and warmth this season. 
Food Drives
Community food drives are among the most common and impactful ways people give back during the holidays. Food drives collect non-perishable food items to create holiday food baskets for families facing food insecurity. As a volunteer, you can help collect, sort, and hand out donations.
Toy Donations
Organizations collaborate with volunteers to collect and distribute toys to underprivileged children, creating smiles and spreading Christmas cheer. These efforts significantly impact families who struggle to provide gifts for their children. You can find local toy drives to participate in to make your holiday special. 
Volunteer at Shelters
For those experiencing homelessness, the holidays can be an extremely challenging time. Many volunteers dedicate their time to serving meals at shelters and community kitchens. Acts of service can remind you of the true spirit of the holidays – coming together to support and uplift one another.
Adopt-a-Family
Some communities organize adopt-a-family programs where individuals or groups can sponsor a family in need. Sponsors provide gifts, clothing, and essential items to ensure that every member of the adopted family experiences the joy of the holidays. This personal connection creates a sense of community and care.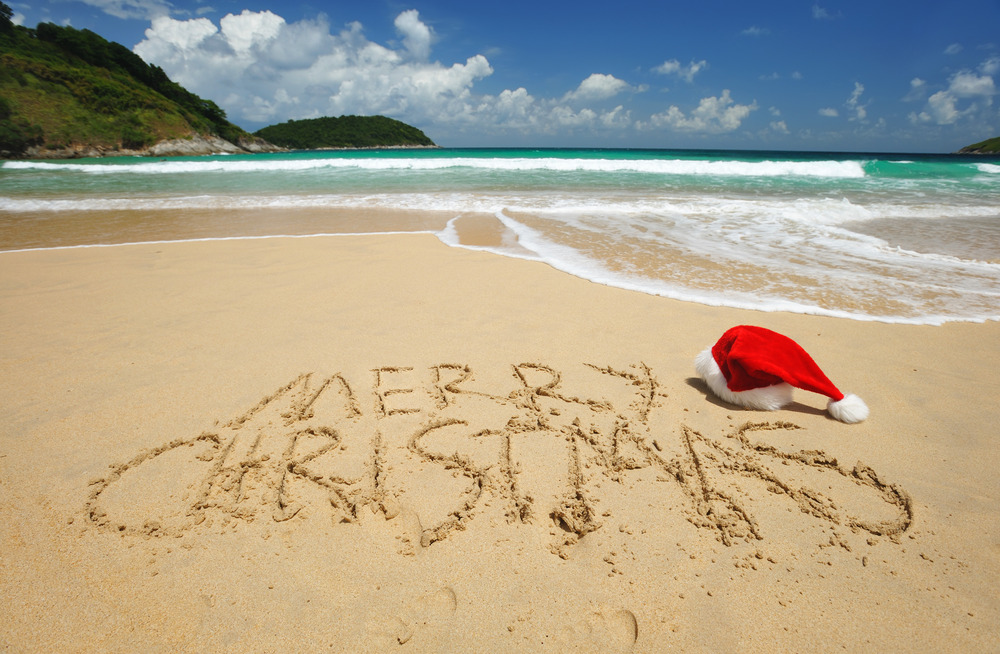 Holiday Cards for Seniors
In nursing homes and assisted living facilities, the holidays can be lonely for seniors who may not have family nearby. You and your family can volunteer to create and send holiday cards to seniors, brightening their days with heartfelt messages. It's a simple but powerful way to show that they are remembered and valued.
Community Cleanup
Some cities have holiday-themed cleanup events, where volunteers come together to spruce up public spaces. Whether decorating the neighborhood with festive lights or cleaning up parks and recreational areas, these initiatives enhance the community's holiday spirit and promote environmental responsibility.
Giving back not only shares the holiday spirit but also becomes one of the unique things to do in Florida.
As you embark on your own holiday adventures in Florida, may the unique charm of these activities fill you and your family with love and laughter.