Surprise your Special Someone with these at Home Valentine's Day Ideas
Valentine's Day is a special time of the year where couples come together to celebrate love and affection. Undoubtedly, this is one of the most popular holidays for couples. While some couples choose to go out to fancy restaurants or plan elaborate vacations, there are others who prefer to spend the day at home. If your S.O. is one of those people that prefers to stay in, you may be searching for at home Valentine's Day ideas. And at Deltona, we are here to help.
A little bit about us, the Deltona Corporation has been building communities and homes since 1962. We build new homes with the needs of the homeowner always in the forefront. We are Florida's Home Builder, and we pride ourselves on bringing families home. So, when it comes to at home Valentine's Day ideas, we have you covered.
We know that with a little bit of planning and creativity, you can make your Valentine's Day at home an intimate and romantic experience that you and your partner will always cherish. So we've compiled a list of at home Valentine's Day ideas to make it special.
Romantic at Home Valentine's Day Ideas
Cook a Romantic Meal
If you're looking for an enjoyable and easy indoor activity, cooking a meal together can be a fun and intimate experience. You can choose a special meal that you both love or try something new together. You can also make it extra special by adding some Champagne or wine to the mix. Not only is this a cost-effective date, but you'll sidestep the crowds at restaurants and avoid the hassle of reservations.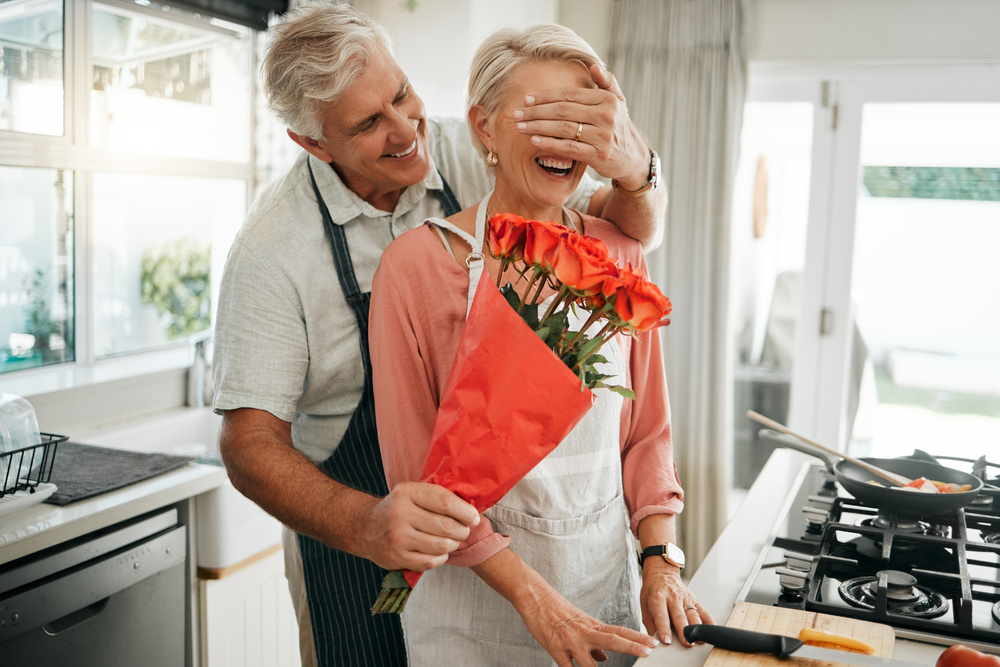 Create a Cozy Atmosphere
Start setting the mood by creating a cozy atmosphere in your home. Dim the lights, burn your favorite candles and put on some soft music. You can also embellish your home with red and pink décor. If you plan to have dinner, set the table with your best dinnerware and silverware. Be sure to include flowers on your table or even add some flower petals around your home. If it is chilly you can add to the ambiance with a crackling fire scene on your television or if it's warm, a white sandy beach scene.
Give Each Other a Gift
A Valentine's Day at home is the perfect opportunity to give a meaningful and thoughtful gift to your partner. You can choose something sentimental, like a piece of jewelry or a photo album, or something practical, like a new appliance or tool. Staying at home allows you the time to put more effort into gift preparations or even make a game out of exchanging gifts. Who doesn't love a scavenger hunt? Hide notes around your home and have your partner solve intimate riddles and clues that lead them to their gift.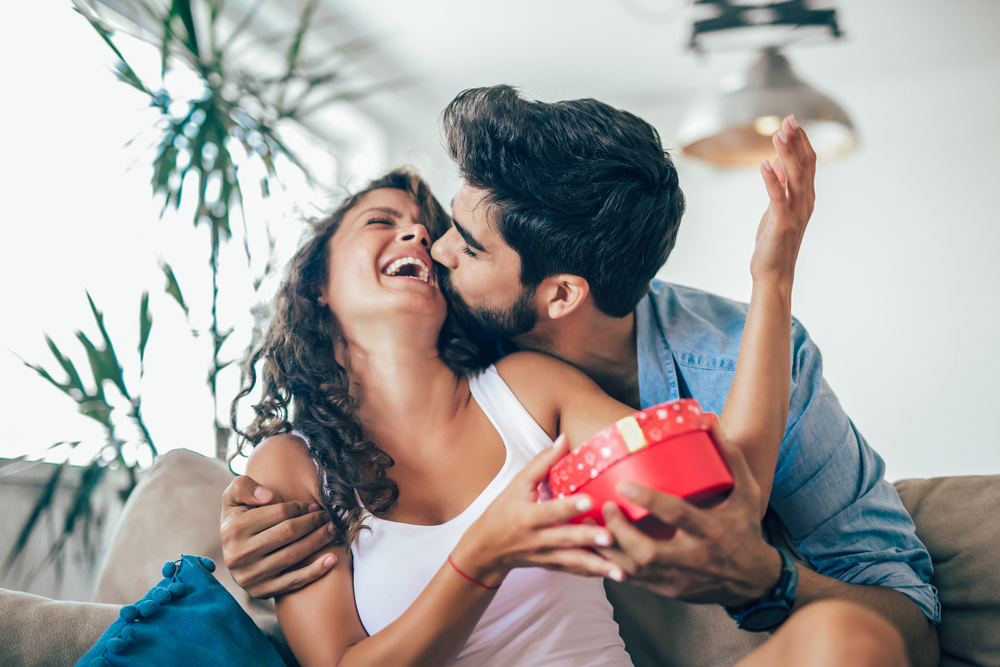 Play Games or do a Puzzle
If you're both in the mood for some friendly competition, you can play a board game or work on a puzzle together. This is a great way to spend time together and have fun. A spin on this that could add an extra touch would be to get a customized puzzle with a photo. This adds another layer of thoughtfulness and romance. Additionally, you could also find a puzzle or game that represents a memory that is special to you and your significant other.
Enjoy a Movie Night
Snuggling up on the couch and watching a romantic movie is a classic way to spend Valentine's Day. We recommend having a cozy blanket on hand, and bonus points if it's a Valentine's Day themed one. Nowadays you can rent a movie, stream one or choose something from your collection. We recommend choosing your partners favorite love story. And you can make it extra special by having or making your partner's favorite snacks. Popcorn and chocolate covered strawberries sound perfect to us!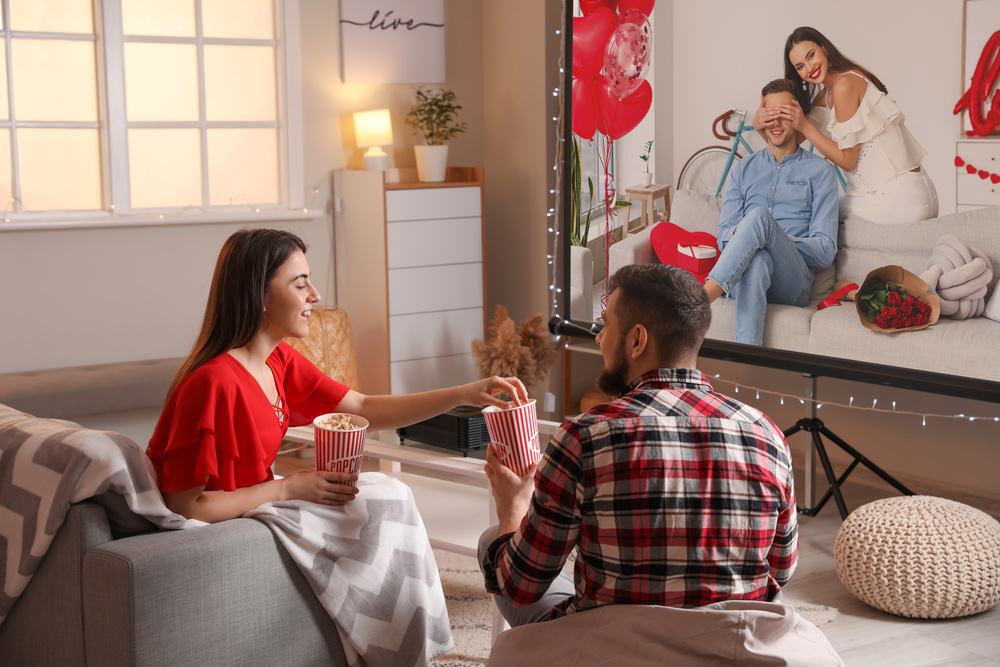 Give Each Other a Spa Treatment
Another of our favorite at home Valentine's Day ideas is a spa day. If you're looking for a relaxing way to spend Valentine's Day, you can give each other spa treatments at home. You can set up a massage station, run a bubble bath, or give each other manicures and pedicures. Again, this is a perfect opportunity for those rose petals and candles. Just add wine and this is perfection.
Host an at Home Wine Tasting
Have a wine and chocolate tasting night at home. Visit your local store to pick up a variety of chocolates and wines and create a charcuterie board to sample and sip from. You can customize your selection to your partner's preferences. We recommend setting this up in your decorated house or on your patio with string lights. Is there anything more romantic than dazzling lights in the evening and sweets with your loved one?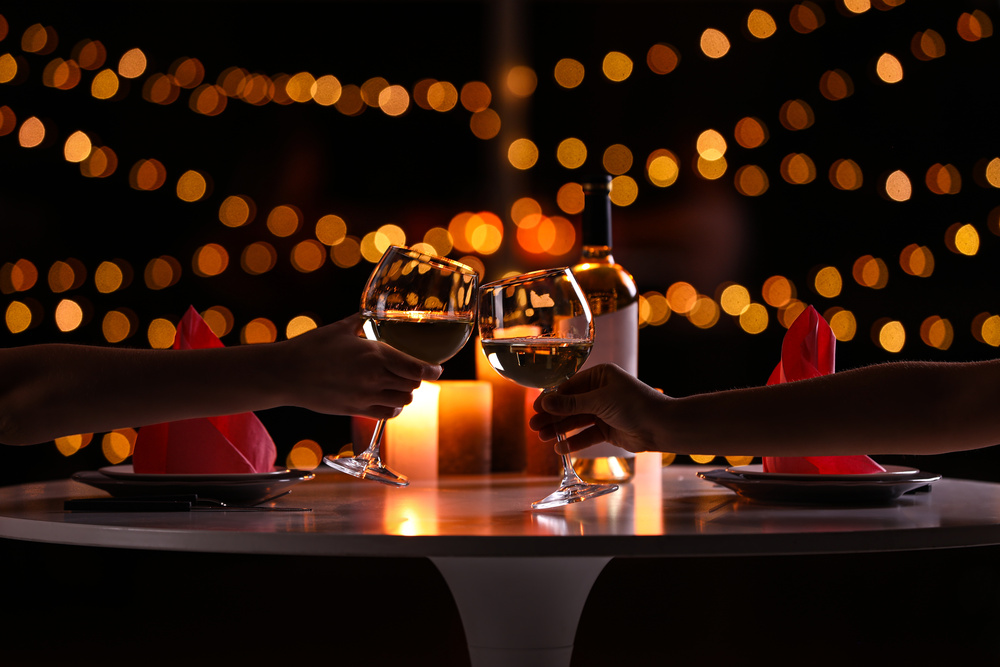 Take a Walk
If the weather is nice, take a walk together and enjoy Florida lifestyle living.  You can explore your neighborhood, take a hike, or simply enjoy each other's company. Strolling arm in arm is an underrated romantic activity. You could even pack a picnic or go feed the birds during your walk. Another way to make this special would be to share your earbuds or bring a speaker and play your favorite songs during your walk. Without question, if you add these touches, love will be in the air during this promenade.
How will you celebrate at home this Valentine's Day?
In conclusion, Valentine's Day at home can be just as special as any fancy dinner or vacation. By putting a little bit of effort and thought into your plans, you can make this day a memorable one that you and your partner will always cherish. Whether you choose to cook a special meal, play games, or simply spend time together, the most important thing is to focus on your love and affection for each other. Happy Valentine's Day!