How the last year has shaped housing market trends
The COVID-19 pandemic changed many things for many people – and housing market trends are certainly on that list. If you're considering buying a home or have talked to people who are, you've probably heard the word on how competitive home buying is right now. People spent more time than ever at home last year, which led many to rethink their priorities about what they wanted their home to be. Some wanted more luxuries in their homes like dedicated home offices, bigger kitchens for cooking meals, or bigger yards for their kids and pets. Others realized they preferred community living where all their amenities are easy to access and taken care of for them. Still, others decided they'd rather live in different cities or different states altogether. No matter the reasons behind it, we're seeing many people enter the home buying market. We've compiled a list of some of the top housing market trends for 2021. Read on to find out more about what to expect when buying a home this year.
Biggest housing market trend: Demand is high
The biggest of the 2021 housing market trends is that the demand for homes is outweighing the supply of homes. The inventory of homes on the market right now is low, while the amount of people looking to buy homes is high. The number of homes for sale actually hit record lows last year. This means quality homes get snatched up quickly when they hit the market. Many sellers are opting for cash offers or offers that forgo usual inspections because they have so many offers to choose from right now. However, don't let these trends discourage you. While there is a lot of competition out there when it comes to buying a home right now, there are still some fantastic homes on the market. Here at Deltona Homes, we have move-in-ready homes at competitive prices in Ocala, St. Augustine, North Port, and Citrus Springs. You can find single-family homes that will give your family much-needed space in beautiful Florida settings, or you can choose community living with plenty of amenities and nearby leisure activities. We simplify the home search process for you so you don't have to duke it out in today's competitive market.
Low mortgage rates
Another one of the housing market trends that's driving demand is that mortgage rates have been at record lows in recent months. Rates fell well below 3% earlier in 2021 and still seem to be hovering close to or under 3% in the heat of the summer. These may seem like small differences in percentages, but over the course of time, a lower rate can save you hundreds or even thousands of dollars. Because of this trend, many are more motivated to buy right now to take advantage of low rates, which is adding to the already high number of buyers on the market. This trend isn't going to last forever, so it's a great time to take action on home buying to lock in a lower interest rate that will save you money for years to come.
More moves to the South
In the wake of the pandemic, many began to think long and hard about the locations where they live. In colder, more northern cities, home buyers are reconsidering whether they want to stick around in climates they don't enjoy. Housing market trends indicate an influx of people buying new homes in the South in 2020. In addition, many so-called "snowbirds" who spent part of their year in places like Florida opted to seek more permanent residence there instead. The warm weather, tax savings and open spaces are just a few of the perks enticing those in the Northeast, Midwest and California to move across state lines and towards the Southeast.
Suburbs over cities
Not only are home buyers flocking to warmer locales, housing market trends indicate they're generally more interested in suburban living rather than city life. With the pivot to remote work, many have realized they can work successfully from a distance and no longer need to live in expensive, crowded urban areas in order to have successful careers. They're opting for more space and more access to the outdoors. All of our Deltona homes offer Florida lifestyle living where you can enjoy everything the Sunshine State has to offer. Our communities in St. Augustine offer world-class golf and American history, while our South West Florida communities feature beautiful beaches and stress-free living. If you're looking for pristine nature away from the crowds, our North Central Florida communities have that and so much more. Each one of these locales is a welcome departure from the hubbub of city living.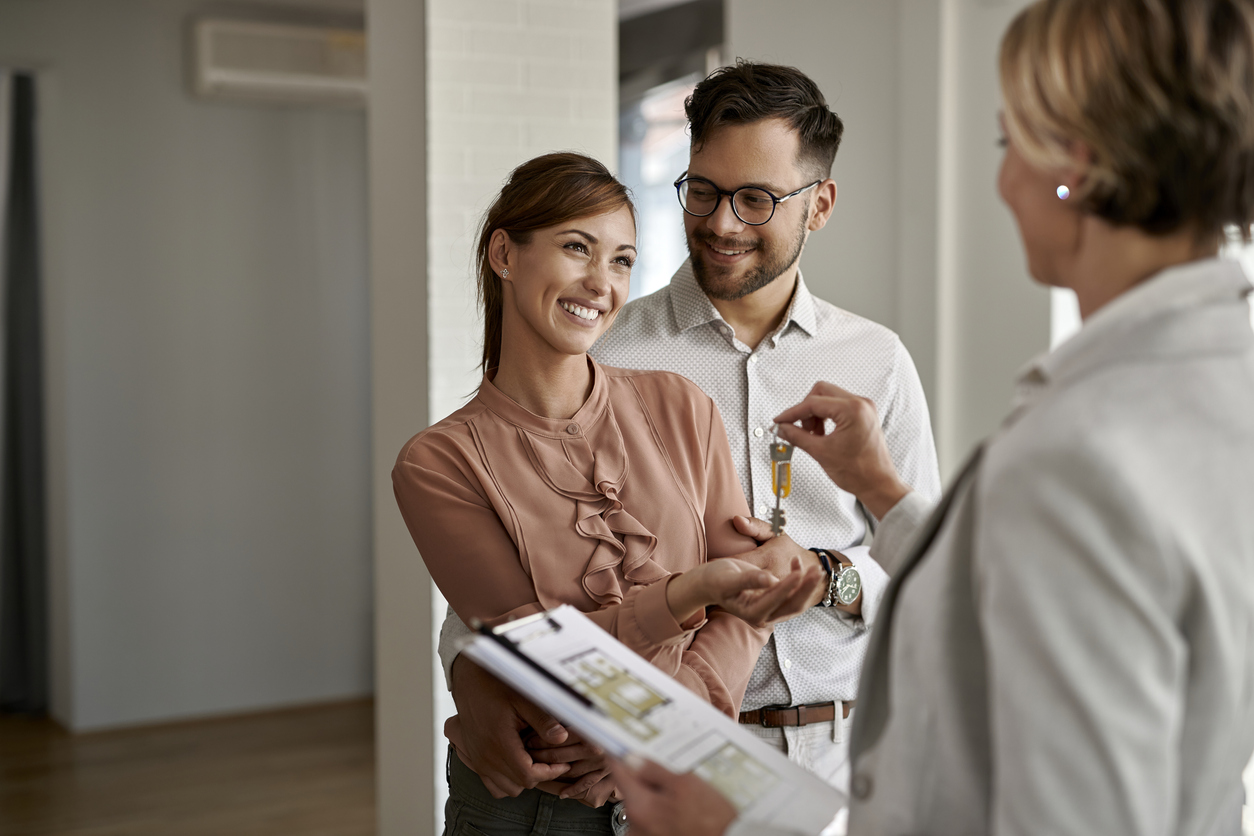 Condo sales are up
It isn't just the single-family home market that's skyrocketing right now – condo and townhouse sales this year were actually up 28.7% over February 2020 numbers. Part of this trend can be attributed to those in the classic condo buyer profile such as the aforementioned snowbirds seeking more permanent residence, but some of it may be due to the heavy competition for buying a single-family home. Buyers who would usually go for that option aren't finding what they're looking for on the narrow market and are pivoting to seeking community-style living instead. As builders of both single-family homes and condominiums, we can attest to the perks of both options. Community-style living provides ample amenities like pools and clubhouses without the hassle of upkeep. You don't have to worry about the cost or effort of maintaining your lawn or your pool, but you still get to enjoy the benefits of having access to a pool and living on a beautifully manicured property. Many of our condos are built on or near nature preserves or golf courses so the recreation options are endless. Our Grand Ravine homes are close to Crescent Beach and the Matanzas River, while our Laterra Links homes are situated within St. Augustine's World Golf Village. Whether getting outside for a leisurely walk or playing 18 holes is your style, there's something for everyone in condo-style living. If you can't find what you're looking for in a single-family home, a condominium may be the right choice for you.
What to make of today's housing market trends
To buy or not to buy? If you're reading this, you're probably at some stage of considering buying a home, whether it's just an idea in the back of your mind or you're in a full-on home search right now. Either way, this guide to housing market trends in 2021 is meant to help you have a fuller picture of what it looks like to buy a home this year. While the current high competition for buying a home may sound intimidating, it's important to keep in mind that the current low-interest rates won't last forever, so it may be time for you to act. Our single-family homes and condominium-style homes in Florida are selling quickly due to the influx of people moving south and moving to the suburbs, but we still have beautiful homes available in highly sought-after neighborhoods at impressively affordable prices. Check out our move-in-ready homes today to find the right home for you. Happy house hunting!