Looking for things to do in St. Augustine? We've got you covered! From beautiful beaches to historic sites there is so much to see!
While many people find St. Augustine a wonderful place to retire, others simply visit for a fun and relaxing weekend getaway. This quaint area is a destination for tourists all around the country, and we're proud to call it home. It's one of the oldest cities in the U.S., so history buffs might find it a great place to learn about past events.
Things To Do In St. Augustine
What else is there to do in St. Augustine? Allow us to be your tour guide for a few off-the-beaten-path destinations. Keep reading for more!
Dungeon Under the Stairs at the Oldest Wooden Schoolhouse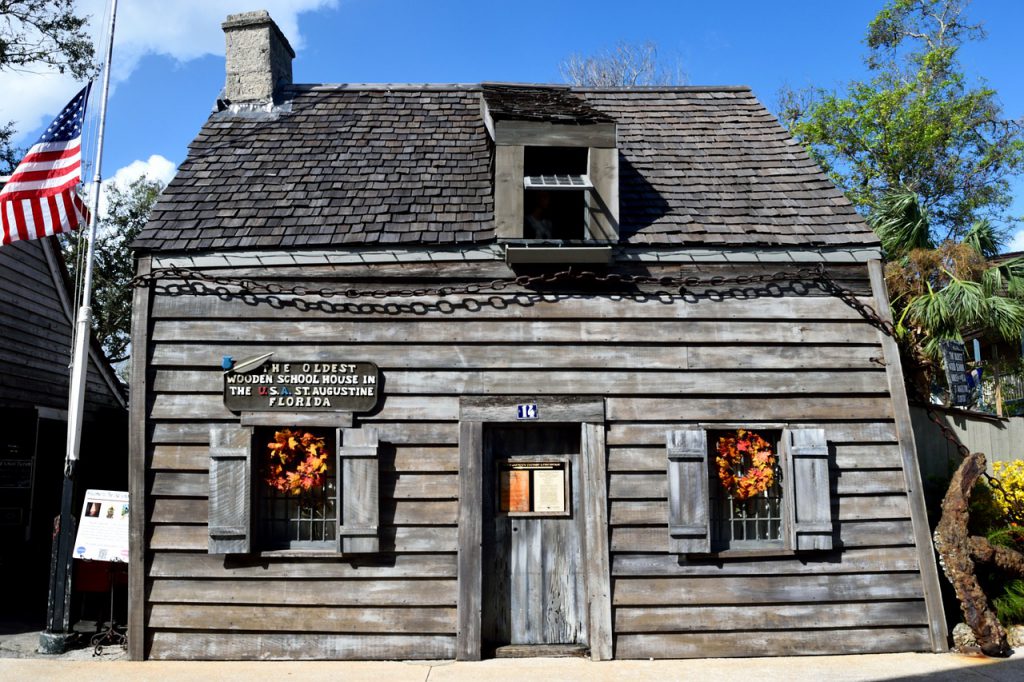 Ready to be a bit spooked? Seeing as St. Augustine is an incredibly old town, its contents are just as ancient. You've probably wondered what attending school was like during the 18th century, but how did they handle misbehaving children? The answer: a dungeon under the stairs.
The original schoolhouse had one room, an outhouse in the back, a detached kitchen, and was one story. Tax rolls date as far back as 1716, but it didn't become a schoolhouse until the schoolmaster married. Believe it or not, this structure was ahead of its time as the first co-ed school in the United States, as early as 1788. Located in the Minorcan Quarter, be sure to stop by for an affordable destination!
The Fountain of Youth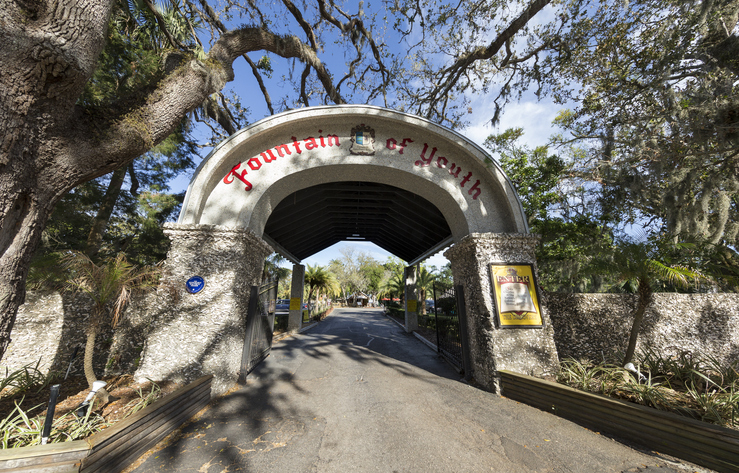 Built-in 1904 in honor of Spanish explorer Ponce De Leon, the 15-acre park is allegedly located on the site where he first landed in 1513. His lifelong self-proclaimed purpose in life was to find this mystical fountain, though he never wrote anything about his quest. It was after his death that biographers stated his expedition to St. Augustine was to find eternal youth. Today, many Native American artifacts have been discovered along with evidence of an early colony.
Treasury Street
As St. Augustine's record-setting narrow street still exists today, it was originally designed to keep away pirates. It's been said the street was built just wide enough for two men carrying a chest of gold from ships docked on the bay, but not large enough for a horse-drawn carriage to swiftly ride off with the gold. The street is on Bay Street, next to an Old Town Trolley Tour stop!
Fort Matanzas National Monument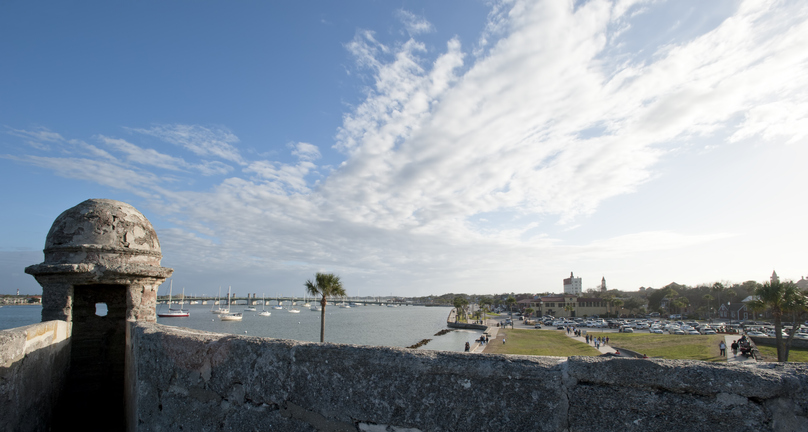 Did you know this Spanish fort is made entirely of seashell and concrete? For centuries, Florida was settled and occupied by the Spanish, French, and British before becoming a part of the United States. Many bloody battles were had between the Spanish and French over who controlled the area; the bloodiest was near the Matanzas River. Today the National Park has a boat that will take you across the river to the fort where a park ranger will be your guide.
Pirate and Treasure Museum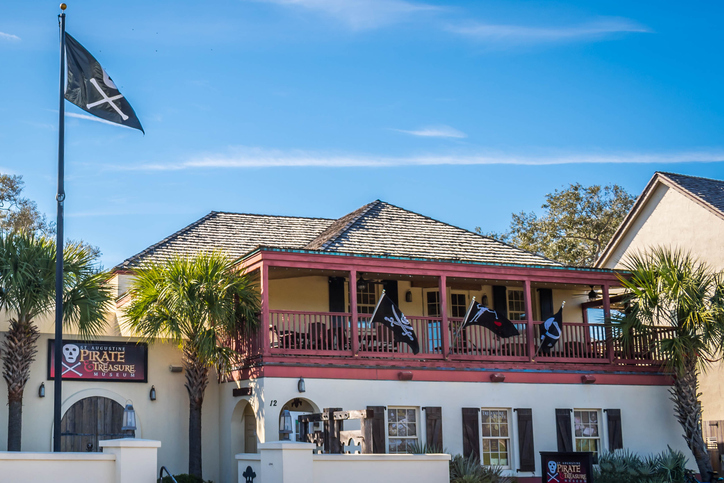 If by now you aren't aware, St. Augustine was an area full of piracy. Now, these artifacts are on display at one of the largest and most authentic collections of pirate items in the world. It includes Blackbeard's blunderbuss and even gold from his ship, Queen Anne's Revenge, one of only two real Jolly Roger flags, and a real pirate treasure chest. Its 48 exhibits walk you through the life of a true buccaneer.
Potter's Wax Museum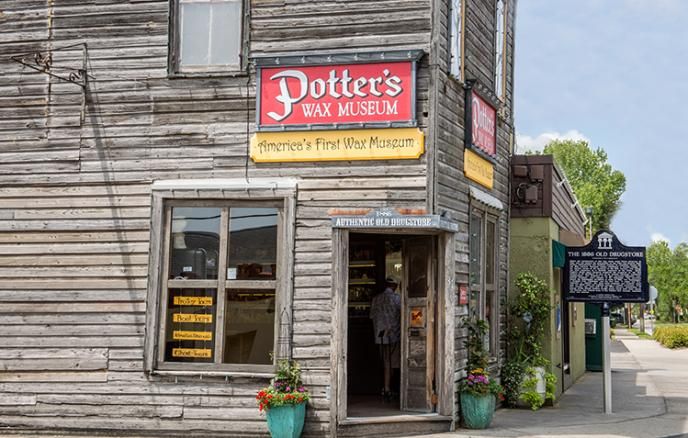 Another unique part of St. Augustine is Potter's Wax Museum. Before wax figures became popular in the United States, there was Potter's. The founder was inspired after a trip to London and opened his own wax figure shop in 1948. Today, the museum has over 160 wax figures of celebrities, including Princess Diana and Harry Potter.
St. Augustine Lighthouse and Maritime Museum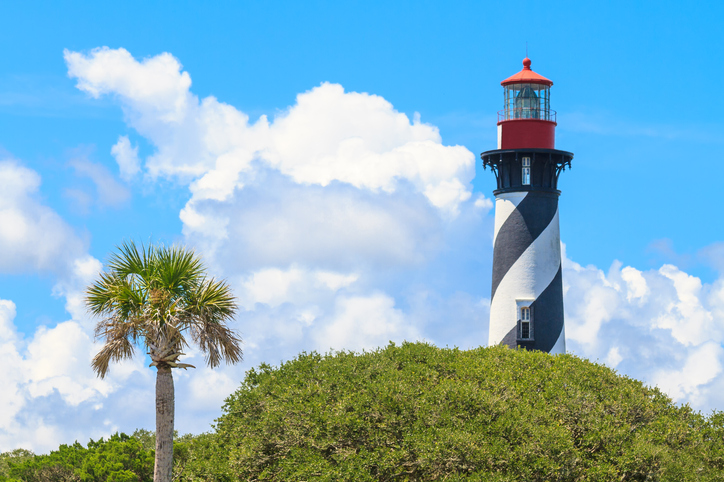 Is a trip to Florida complete without visiting a lighthouse? We don't think so! At 165 feet above sea level, the St. Augustine Lighthouse overlooks the Atlantic Ocean Mantanzas Bay. Feel free to climb this still active lighthouse to the top of its 219 steps to take in the view. Then, head to the Keeper's House next door for an inside look into the life at a light station.
St. Augustine's roots run deep here in Florida, and we're honored to be the destination of so many tourists around the world. The history is rich, its people are humble, and the area has such an atmosphere you simply can't find anywhere else. We'd love to have you, so come on down and visit!